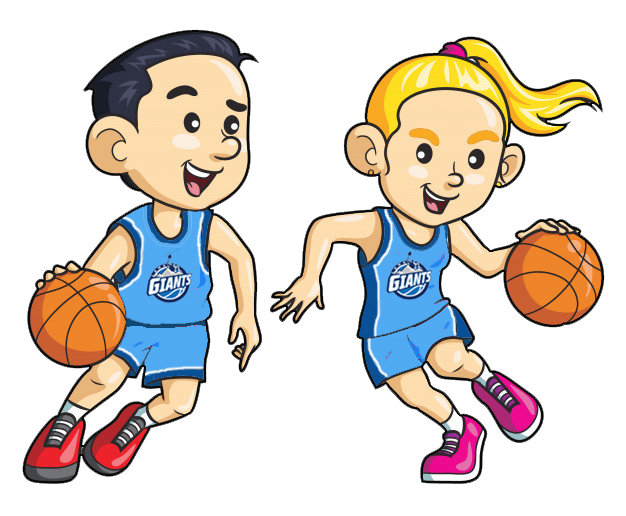 Beck's Boarding Retreat Little Giants
---
Little Giants is a fun term by term introduction to basketball for the future basketball stars. We have basketball designed games to introduce the basics of basketball while keeping it fun & entertaining and all based in Lara. Classes cost $60 for the 8 weeks. Players will need a size 5 basketball & these can be purchased from the club when registering along with a Little Giants shirt to look the part.
LITTLE GIANTS TERM 4 2023 – AT CAPACITY
Register for Term 4: https://www.playhq.com/basketball-victoria/register/6520fa
Class times & options – All at LARA LAKE PRIMARY
SOLDOUT ** 1. Monday 4:30 with Matt for Ages 6+
A class especially for our older kids who are keen to get into a fun indoor sport. Get ready to play winter season in this class designed to focus more on being ready to play. There is a focus on skill development & getting the kids ready to play in actual teams or our new Shooting Stars.
SOLDOUT ** 2. Tuesday 5pm with Mark & Co for Ages 5 to 6
A class especially for our younger kids who are keen to get into a fun indoor sport. This class is aiming at our younger Little Giants who are just starting school or in grade 1 & a little shy or lacking in confidence. Mark is a Lara Giants Life member having played for the club for 30 years & been involved as a coach for many years as well. He is also a caring dad of his own Little Giant.
SOLDOUT ** 3. Saturday 10am with Jason & Jess – Ages 5-8
Our Saturday classes are open for all ages & abilities, ideally aimed at those aged 5 to 8 with limited basketball experience. Jason is the president of Lara Giants and has been involved in basketball for 30 years. He is an experience coach with many years coaching Lara & Geelong rep sides. Put simply he knows plenty about the game & enjoys sharing his love of the game with kids of all ages
How to Book a spot
Please note class sizes are strictly limited & all booking must be now done on PlayHQ. Remember if you are a new Little Giant to select the ball & shirt add on package. To book your spot register here: https://www.playhq.com/basketball-victoria/register/6520fa
Dates for Term 2
To view all the dates for the term visit our calendar www.laragiants.org.au/calendar/
---
Upcoming Events
---
Winter Presentation Day
Sunday August 27 Lara Primary School 1pm U10s, 2pm U12s 3pm Programs – Shooting Starts, Little Giants, Mighty Giants & Pipsqueaks 3:30pm U14s,  4:30pm U16s, u18s & u19s
---
Trivia Twisties – Trivia Night
Join us for a fun night of Trivia…. But with a twist.  There will be a strong emphasis on TV, Movies, Sport & Music as well as other crazy fun games & activities for all to enjoy
---
Lara Giants – Geelong Supercats Club Night
The Lara Giants are off to watch the NBL1 action with the Geelong United Supercats on Saturday June 3rd at the Geelong Arena. More info Lara Giants – Geelong Supercats Club Night
---
Presentation Day Summer 2023
Our summer presentation day is Sunday April 2
---
Giant Clinic/ Come & Try
Free Clinic / Come & Try Session Sunday March 19 Lara Lake Primary
---
Annual General Meeting
7pm Sunday Nov 20 Lara Community Centre – Youth Room All positions will be declared vacant & a new committee will be elected. If you are passionate about helping our club as we head into the most important time in our 30 year history we would love for you to come along.
---
Uniform Day
Uniform day is on Thursday 15th September at the St Anthony's Church on Kees Road. All new players from u10s to seniors will require a Lara Giants reversible uniform. For those of you who tried on and ordered a uniform at try outs, please come along to collect your uniform between 5.30 and 8pm. You […]
---
Presentation Day
Junior Presentation Day 12:30pm Little, Pipsqueaks & Mighty Giants 1pm U12 Girls 1:30pm U14s 2:30pm U10 3:30pm U16s & u18s 4pm Club Champs 4:30pm U12 Boys
---
Summer Team Selection Trials
Saturday & Sunday September 10th & 11th. Corio Leisuretime Centre – Anakie Road
---
Giant Clinic Aug 28
Join us for our free clinic on Sunday August 28 at Corio Leisure Centre.  For more information visit www.laragiants.org.au/giantclinic22