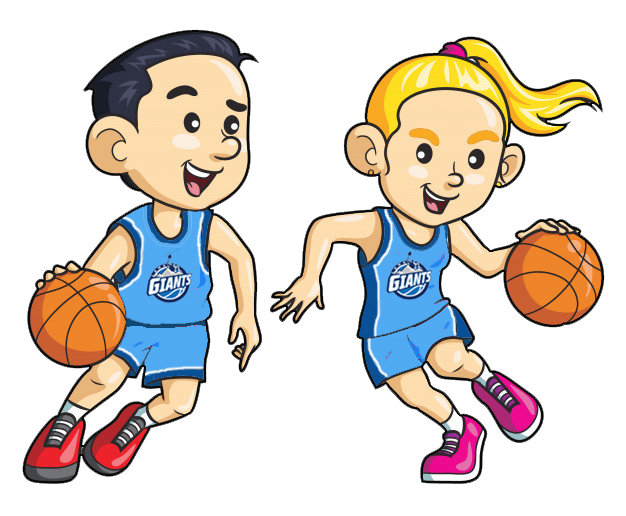 Play Basketball – All you need to know
---
Seasons
Winter season Term 2 & Term 3
Summer season is Term 4 & Term 1
Please note: We start planning our seasons 1 month prior to the end of term. i.e we start planning our winter season 1 month before Easter (end of term 1) and planning our Summer season 1 month before the end of term 3.  Most teams are generally full & it is unlikely that we will have capacity for extra players at the beginning of term 1 & term 3.
For more information please refer to the Registration Process
Fees
Fees for the Lara Basketball Club are compulsory and contribute toward the cost of hall hire for training, registration and affiliation fees to BG and the cost of trophies at the end of the Championship (winter) season.
Fees are as follows all paid via registration on PlayHQ
Lara Giants Membership Fee (per Season)
$60 Juniors & Seniors per season (Family discount: $50 for additional members)
Basketball Geelong Seasonal Registration Fee  (per season)
$60 Juniors/Seniors (includes $30 stadium levy)
Basketball Vic Insurance & Rego (Annual)
$25 under 18, $39 over 18
Playing Fees
$12 Junior/Seniors (Paid direct to GUB at the stadiums) or Pre Paid Tickets: https://geelongunitedbasketball.square.site/shop/13
Fixtures
All fixtures & days of competition can be found at at the top of this website
Select domestic comp / Fixture Results
Joining a Team
If interested in joining a team we have limited spots available in some age groups. Please email one of the following
juniorboys@laragiants.org.au or juniorgirls@laragiants.org.au or seniors@laragiants.org.au
Under 10 players should consider Little Giants prior to joining at team. For more information on Little Giants click here.
Uniform & Merch
All players are required to wear the Lara Giants uniform. Uniforms cost $85 for the full set or $40 for shorts & $45 for reversible singlets.
uniform info can be found here www.laragiants.org.au/uniform
merchandise info can be found at www.laragiants.org.au/merch
Age Groups Summer 2022/Winter 2022
(age groups change term 4/summer season)
Under 10 – 2013 – 2015 (Saturday)
Under 12 Boys – 2011 & 2012 (Saturday or Monday)
Under 12 Girls – 2011 & 2012 (Thursday)
Under 14 – 2009 & 2010 (Boys- Monday, Girls- Tuesday)
Under 16 – 2007 & 2008 (Boys- Wednesday, Girls- Tuesday)
Under 18 – 2005 & 2006 (Boys- Wednesday, Girls- Tuesday)
Under 20 – 2003 & 2004 (Boys- Thursday, Girls- Tuesday)
Under 23 – 2000 – 2002 (Boys- Thursday)
Open/Senior Men & Women (Mostly Monday)
As a club all junior players must play in their age group unless exceptional circumstances arise. All players wanting to change age groups need to approved by the president, junior coordinator & past & future coaches. We hold our duty of care very seriously & hopefully you are understanding & supportive of positioning on this matter. This includes senior players which must be over 16 to play.
More Information
The Lara Basketball Club brochure contains all the information you need to know to get started.
---
Upcoming Events
---
Winter Uniform Day
For our new players for summer season or our existing players needing a new uniform here is the chance to grab your uniform & be ready for the new season. More details to come
---
Summer Presentation Day
Summer Presentation Day, a chance to celebrate all our wonderful achievements. More details to come but we will be working thru from u10s at 12pm & going thru each age group one at a time
---
Junior Clinic
We are super excited to have our first clinic for the year on Sunday March 27th at Geelong Grammar. Thanks to Community Bank Lara District the clinic is completely FREE Please note numbers are strictly limited, so you must book your spot by filling out your details on our google form HERE
---
Uniform Day Summer 2022
Lara Giants Basketball Uniform day – Summer Season 2022 Uniform purchases for the return of basketball for juniors. Sunday 14 November 2021  LOCATION St Anthonys Catholic Church Corner of Kees Road and Gebbies Road, Lara VIC 3212 Bookings essential:  https://www.trybooking.com/events/landing?eid=830907
---
Uniform Day W21
Uniform day is Saturday April 17.  You must book your spot to attend via https://www.trybooking.com/events/landing?eid=742318&
---
Annual General Meeting
Notice of Annual General Meeting- Sunday November 29 The Lara Giants are heading into a massive period of the clubs history with record number of players as well as the pushing forward with our plans for a home stadium. We ar inviting anyone who is passionate about our club to put their hands up to […]
---
Winter 2020 Uniform Day
Uniform day for new players. Spaces are limited & must be booked in due to covid restrictions https://www.trybooking.com/book/sessions?eid=637453&ses=1937555
---
Girls Only Clinic – Steph Blicavs
FREE Girls Only Clinic with Australia Opal /  Geelong Supercat Steph Blicavs Sunday MArch 15th – Under 10s & U12s 12pm, U14s & above 1pm Registrations required at https://forms.gle/tKY21YPZQpmm7UZn9
---
Summer Presentation Day 2020
Junior Presentatio Day Sat March 14 at St Anthony's Primary School Under 10s & Little Giants 4pm U12s & U14s 5pm U16 & U18s (inc U20 girls) 6pm
---
Annual General Meeting
Lara Basketball Club would like to advise all that the our Annual General Meeting will take place on Sunday October 13th at 7pm at the Lara Community Centre on Waverly Road Lara. All positions will be vacated & we will elect a new committee. For more info contact Jason on 0417306327