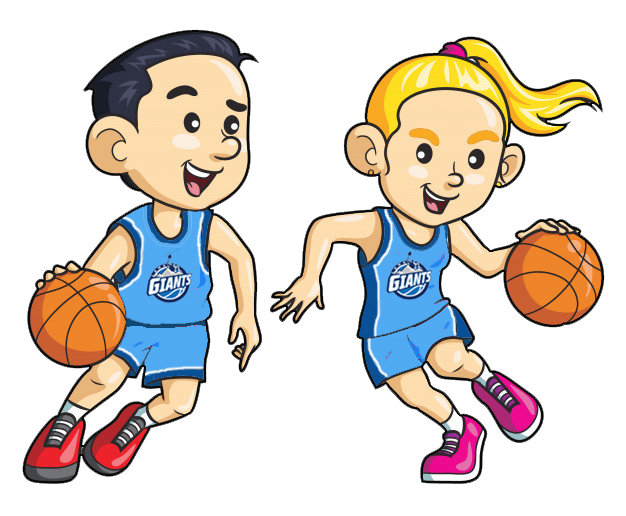 Winter Basketball Refund
---
Dear Members
Thank you for your continued support during these uncertain and anxious times for our community. On the back of the new restrictions within the state (imposed by state government, Basketball Victoria and Geelong United) it was unfortunate that the winter basketball season was cancelled after just two weeks.
As you were all aware our club discounted the winter membership fee to $15 a reflection of the shortened season, an absence of training and a presentation day. Due to the cancellation of the winter season the club has not incurred any substantial expenses and we will not be retaining the $15 membership fee. Instead we are offering each individual member the following 2 options:
A full refund of the $15 fee
A donation of the $15 fee to a worthy Lara community cause.
Please note that this is in reference to the membership fees paid to our club only – not registration fees paid to Geelong United Basketball and/or Basketball Victoria. Further information regarding those fees can be found below and more details will come direct from the association and we have no weight in their processes.
Donation option
In light of this refund we would ask you to consider donating the $15. As a club we strive and pride ourselves on our involvement within our membership and the wider community. In saying that we would like to be able to support those affected by this COVID crisis. Our aim is to offer some organisational and individual family support (finances pending). We would hope to be able to make a decent contribution should our members choose to donate their $15.
If you consider donating the $15 you don't need to do anything else – if we don't hear from you we will consider your membership fee a donation to our cause to help those affected.
Refund option
We do however, understand that some members would appreciate the refund and we have attached a form that will need to be completed and returned to us no by Monday, 31 August 2020. To obtain your refund please download one of the forms via the Download button & send to [email protected]
As a club we are well aware of the challenges that this situation has thrust upon us. However the health and safety of our membership remains our priority. While the headlines are focused on case numbers and community transmissions, we shouldn't forget the hidden toll this pandemic is having on the collective mental health within our club and wider community. It is more important than ever to look out for yourself, for one another, and as your basketball club we will continue to explore ways to make sure we're playing our part and providing the support that's needed.
At this stage we are unsure of a return date for basketball & are hopeful of a summer season. We will be sure to let you know as soon as we know & look forward in seeing the kids back on the court.
Stay well
GUB Winter Fee: Around $16 was paid to Geelong United Basketball for the wintr season. GUB will send out a voucher code for this refund when our summer season starts for you to use. To request a refund please contact GUB directly.
Basketball Victoria: Annual fee & Insurance for BV is also included in your membership that was paid and this portion will be paused & continued when basketball returns.
Note: If you paid more than $15 to Lara Giants please be sure to mention that in your refund request. This includes families and those who paid in March.
---
Upcoming Events
---
Winter Presentation Day
Sunday August 27 Lara Primary School 1pm U10s, 2pm U12s 3pm Programs – Shooting Starts, Little Giants, Mighty Giants & Pipsqueaks 3:30pm U14s,  4:30pm U16s, u18s & u19s
---
Trivia Twisties – Trivia Night
Join us for a fun night of Trivia…. But with a twist.  There will be a strong emphasis on TV, Movies, Sport & Music as well as other crazy fun games & activities for all to enjoy
---
Lara Giants – Geelong Supercats Club Night
The Lara Giants are off to watch the NBL1 action with the Geelong United Supercats on Saturday June 3rd at the Geelong Arena. More info Lara Giants – Geelong Supercats Club Night
---
Presentation Day Summer 2023
Our summer presentation day is Sunday April 2
---
Giant Clinic/ Come & Try
Free Clinic / Come & Try Session Sunday March 19 Lara Lake Primary
---
Annual General Meeting
7pm Sunday Nov 20 Lara Community Centre – Youth Room All positions will be declared vacant & a new committee will be elected. If you are passionate about helping our club as we head into the most important time in our 30 year history we would love for you to come along.
---
Uniform Day
Uniform day is on Thursday 15th September at the St Anthony's Church on Kees Road. All new players from u10s to seniors will require a Lara Giants reversible uniform. For those of you who tried on and ordered a uniform at try outs, please come along to collect your uniform between 5.30 and 8pm. You […]
---
Presentation Day
Junior Presentation Day 12:30pm Little, Pipsqueaks & Mighty Giants 1pm U12 Girls 1:30pm U14s 2:30pm U10 3:30pm U16s & u18s 4pm Club Champs 4:30pm U12 Boys
---
Summer Team Selection Trials
Saturday & Sunday September 10th & 11th. Corio Leisuretime Centre – Anakie Road
---
Giant Clinic Aug 28
Join us for our free clinic on Sunday August 28 at Corio Leisure Centre.  For more information visit www.laragiants.org.au/giantclinic22