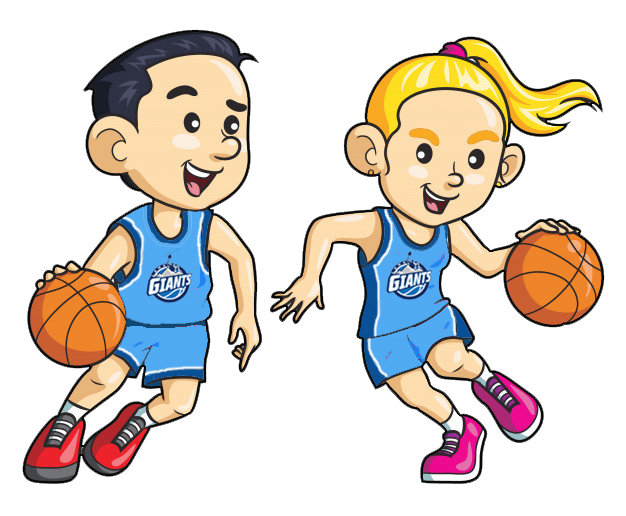 Latest News
---
Lara Giants Stadium Business Case

November 15th, 2022
There is a lot of talk as we push towards getting a stadium to call our home. The need is real, not just for our club, but our record numbers but for basketball in our region.
Further to a lot of work and support mention Four18 and Otium and partial funding from the COGG here it is! We are shovel ready!!!
---
Lara Giants Photos

November 2nd, 2022
It has been a long time since we had a chance to get some photos of our little (& not so little) super stars.
Seeing it has been so long we went out & found a great photographer who has an awesome range of photo options. TJ Photos have an exciting range of team and individual photo designs to order phots starting next week. With options for print out or digital copies you are bound to score a great shot & done in time for Christmas. Plus $2 from every item ordered goes directly to the Lara Giants.
To view the photo range & visit Lara Giants Photos here
Remember to wear your full Lara Giants uniform
Next week teams that train at Lara Lake will be up first aligned with training times.
Monday Nov 7th – Lara Lake
4:45 U14 Girls 4 Lakers Ebony Rowe
5pm U14 Girls 3 Diamond Sharon Plichta
5:10 Monday Little Giants – Kat & Bindy
5:45pm U16 Boys 1 Giants Rod Randall
6pm U16 Boys 2 Titans Andrew Trickey
6:45pm U16 Boys 3 Giants Lance Bedford-van Parreren
7pm U16 Boys 4 Lightning Ryan Dew
Tuesday Nov 8th – Lara Lake
4:45 U14 Boys 5 Giants White Hayley Rabbas
5pm U12 Girls 2 Giants Nathan George
5:15pm U12 Girls 3 Stars Tim Kirtley*
5:30 U16 Boys 4 Lakers Mark Adams*
5:45pm U16 Boys 4 Stars Drew Kinsella
6pm U16 Boys 4 Thunder Chris Jack
6:45pm U18 Boys 3 Giants Jason Aherne
7pm U18 Boys 2 Titans Steve Moxon
Wednesday Nov 9th – Lara Lake
4:45 U10 Boys 5 Stars Nate Elliot
5pm U10 Boys 5 Titans Maddy/Mikayla
5:10pm – Little Giants – Kylie
5:30pm U10 Girls 2 Giants Ben Dryton
6pm U10 Boys 5 Lakers Michael Grgurevic
6:45pm U16 Girls 1 Giants Aidan Courtney
7pm U19 Girls Giants Lorraine Kulic
Thursday Nov 10th – Lara Lake
5pm U10 Girls 3 Stars Dean Brebner
5:15pm U10 Boys 4 Giants Dean Brebner
5:40pm U12 Mon Boys 2 Titans Stuart Davis*
5:50pm U12 Sat Boys 5 Titans Fraser Brady*
6:05pm U12 Sat Boys 4 Heat Regan Lilly
WEEK TWO
Monday Nov 14th – Lara Primary
4:40pm U12 Girls 3 Thunder Paul & Marsha Browning*
4:50pm U12 Sat Boys 5 Giants Paul & Marsha Browning*
5:05pm U10 Boys 4 Thunder Liz Schultz
5:20pm U10 Girls 3 Lightning Tenyle Smith
5:35pm U10 Boys 4 Lightning Leonie Jelbart
5:50pm U14 Girls 1 Giants Nathan Wharton*
6pm U14 Girls 4 Stars Patrick Conway*
6:15pm U14 Girls 2 Lightning Bianca Grainger
6:30pm U14 Girls 2 Thunder Jason Wilson
6:45pm U18 Boys CH Giants Simon Favaloro
7pm U18 Boys 4 Lightning Chris/Jamie
Tuesday Nov 15th – Lara Primary
4:45pm U12 Sat Boys 4 Lightning Jeremy Sands
5pm U14 Boys 5 Stars Dylan Andrews
5:15 U14 U14 Boys 3 Lakers Brett Boneham*
5:30 U14 Boys 5 Lakers Cam Bath*
5:45pm U16 Boys 5 Giants Blue Kate Saha
6pm U16 Boys 5 Giants White Luke Priddle
6:15 U16 U16 Boys 4 Titans Jake McCarter
6:30 U18 Boys 4 Thunder Troy Beamond
Friday Nov 18th – Lara Primary
4:45 U12 Mon Boys 3 Thunder Brad Hearns
5pm U12 Girls 3 Diamonds Jacinta Box
5:15-6pm Pipsqueaks, Little Giants, Mighty Giants, Make Up Session
WEEK THREE
Wednesday Nov 23rd – Lara Primary
4:45pm U10 Girls 3 Diamonds Andrew Maslen
5pm U10 Boys 2 Giants Liss Clements
5:15pm U10 Boys 3 Titans Luke Surtees
5:30 U12 Mon Boys 3 Lightning Melinda Kinsella
5:45 U12 Sat Boys 4 Thunder Naomi Barabgallo
6pm U12 Sat Boys 3 Titans Luke Surtees
6:15pm U12 Mon Boys 1 Giants Dillon Butten
6:30 U16 Girls 3 Diamonds Leesa & Steve Reid
6:45pm U14 Boys 4 Titans Dwayne Bourke
7pm U14 Boys 2 Giants Andrew/Matt
7:15pm U10 Boys 5 Huskies Emily Aherne
Thursday Nov 24th – Lara Primary
4:30 U12 Sat Boys 5 Lakers Jane Amparis
4:45pm U14 Boys 4 Lightning JP Amparis
5pm U12 Sat Boys 2 Giants Chris Eyre/Sarah Walshe
5:45 U14 Boys CH Giants Mark Schultz
6pm U14 Boys 1 Titans Chris Eyre
6:40 U14 Boys 4 Thunder Stephanie Bate*
6:50 U14 Boys 5 Giants Blue Rhys Petroff*
---
Annual General Meeting 20th Nov 2022

October 27th, 2022
Notice of Annual General Meeting
Sunday 20th November 7pm
Lara Community Centre – Youth Room
Waverly Road Lara
If you are passionate about helping our club as we head into the most important time in our 30 year history we would love for you to come along. All roles will be declared vacant & a new committee will be elected.
For more information inbox us here or contact our president Jason at president@laragiants.org.au
For those not as interested in being on a committee but would love to help at our various events such as uniform days & presentation days we would love for you to join the Giant Army. More details soon.
---
Summer Teams 2023

September 28th, 2022
We are excited to announce our summer teams for the upcoming summer season. The season starts in early October & we have a record 80 teams. We thank you al for your patience as we have worked our way thru the teams.
While many will be excited by the selections we understand that some will be disappointed. We do the very best we can to ensure the kids are put in the best division for them & the club. Sometimes this means the player might be in a division lower than they were expecting. This maybe to give them the opportunity to work on their game or perhaps it was about team balance. When we have teams in the same division we try & ensure they are as even as possible.
Also remember that the first 6 weeks of the season are grading games. After this period we may review all the teams with Geelong United & may change divisions.
As always if anyone has any concerns we ask you to put them in writing & contact our junior co-ordinators. Please be sure to mention who your child is & what age group they are playing in. You can contact our junior co-ords at either juniorboys@laragiants.org.au or juniorgirls@laragiants.org.au
Thank you all once again, exciting times ahead
---
Winter Presentation 2022

September 25th, 2022
Here is the wrap up of our junior presentation day for winter season 2022.
Here are our 2022 club champions
Junior Boy Club Champion: Jordan Favaloro – U18-Champ Boys
Senior Club Champion: Jackson Bentley – Champ Mens
Junior Girl Club Champion: Steph Tripolino – U16-1 Girls
To view past winners visit our website here www.laragiants.org.au/club-awards/
Others Winners
Boys
U12 Champ: MVP: Deagan Schultz Runners Up MVP: Dustin Cain
U12-M1 Giants: MVP: Harlem Watts, Runners Up MVP: Lincoln King
U12-M1 Titans: MVP: Oliver Cavie, Runners Up MVP: Charlie Ramstein
U12-M2 Lightning: MVP: Angus Lydom, MVP: Andrew Buckle
U12-M2 Thunder: MVP: Alex Fiorillo, Runners Up: Coby Thomson
U12-S1 Giants: MVP: Levi Walshe, Coaches Award: Bailey Pavlinac
U12-S3 Titans: MVP: Moesly Palmer, Coaches Award: Connor Downey
U12-S3 Thunder: MVP: Isaiah Hartles, Most Improved: Taj Colliver
U12-S3 Lightning: MVP: Matthew Knight, Runners Up: Mason Mckenzie
U14-1 Giants: MVP: Carlyn Muaiava, Coaches Award: Hamish Plozza
U14-2 Titans: MVP: Kooper Salvino, Coaches Award: Damon Gee
U14-4 Lightning: MVP: Charlie Cain, Runners Up: Nate Cambridge
U14-4 Thunder: MVP: Hector Vaatstra, Coaches Award: Koda Williams-Busuttil
U14-5 Giants: Coaches Award: Archie Bartrop & Aidan Gooding
U14-5 Lightning: MVP: Oliver Coppe, Coaches Award: Callum Stone
U14-5 Titans: MVP: Wilson Pulleine, Best Defensive Player: Lachlan Ryan
U16 Champ Giants: MVP: Tom Murphy, Coaches Award: Jaya Bayuntara
U16-1 Titans: MVP: Mason Pearson, Coaches Award: Daniel Anderson
U16-2 Giants: Best Defensive Player: Max Bartolo, Most Improved: Travis Pullen
U16-5 Thunder: MVP: Hayden O'Halloran, Runners Up: Mason Kinsella
U16-6 Giants: MVP: Rufus Vaatstra, Runners Up: Austin Rea
U16-7 Titans: MVP Judd McTigue & Luca Pavlak
U18 Champ Giants: MVP: Jordan Favaloro, Runners Up: Max Duyker & Rhys Petroff
U18-2 Titans: Uncle Drew Award: Zavier Jones, Kobe Award: Michael Howard
Girls
U12-1 Giants: MVP: Lottie Wright, Runners Up: Katia Grainger
U12-3 Titans: Most Improved: Carmen Ciangura, Coaches Award: Ruby Hartles
U12-3 Giants: MVP: Maja Prusac, Runners Up: Maddison Plichta
u12-3 Diamonds: MVP: Milla Gebbie, MVP: Keeley Drayton
u14-1 Giants: MVP: Chloe Glibo, Runners Up: Isabella Gill
U14-3 Diamonds: MVP: Isabelle McKane, Runners Up: Kyah Moon
U14-3 Giants: MVP: Ella Caruana, Most Improved: Charlotte Climpson
U16-1 Giants: MVP: Stephanie Tripolino, Coaches Award: Amali Schammer
U16-3 Giants: MVP: Montana Schultz, Most Improved: Jemilla Campbell
U16-3 Diamonds: MVP: Lacey Nolan, Runners Up: Bindy Wicks
---
Team Selection Trials Summer 2023

September 6th, 2022
Thanks for all those who have registered for our summer season. Our junior team selection try outs are this weekend Saturday & Sunday September 10th & 11th.
Where: Corio Leisuretime Centre – Anakie Road
Bring: Lara Giants Singlet (if you have one), Water & Basketball (if you have one)
We have 2 massive long days for our amazing team. So please be patient. Please arrive 15 minutes earlier to your session. All families should have received an email (please check your spam) Below is the breakdown of our day. All players are invited to one session but maybe asked to stay back
If you are unable to make the session please let you junior co-ord know not affect you in being selected in a side as we know how busy life is and how much covid & flu is still going around.
---
Summer 2023

July 31st, 2022
Registrations are now open for our upcoming Sumer season. Season starts the start of term 4 & continues for term 1 after a break for Christmas holidays.
We have simplified the registration process so you only need to do it once. To register to play please follow the links directly to PlayHQ All players who register before August 31 will be placed in teams.
Registration close August 31st & teams, given the change in age groups we are looking to holding team selection try outs on Sept 10 & 11 at Corio Leisuretime Centre.
If anyone has any questions about the registration process please contact us at enquiries@laragiants.org.au
Anyone is interested in coaching please select that option when you register or email president@laragiants.org.au for more information.
Training times will depend on the team selected & the coaches & venue availability.
BOYS
Under 10 – 2014 – 2016 – Saturday
Under 12 Boys – 2013 & 2012 – Saturday or Monday
Under 14 – 2011 & 2010 – Monday
Under 16 – 2009 & 2008 – Wednesday
Under 18 – 2007 & 2006 – Wednesday
Under 20 – 2004 & 2005 – Thursday
Under 23 – 2001 – 2003 – Thursday
GIRLS
Under 10 – 2014 – 2016 – Saturday
Under 12 Girls – 2013 & 2012 – Thursday
Under 14 – 2011 & 2010 – Tuesday
Under 16 – 2009 & 2008 – Tuesday
Under 19 – 2005-2007 – Tuesday
SENIORS
Open/Senior Men (Mostly Monday with some Thursday)
Open/Senior Women – Mondays
Mixed Men & Women (Sunday night) – Register Interest here Do Not Pay until we confirm team unless you have a team organised.
For more information on the costs associated with playing visit here
Please Note: This is not the registration for Little Giants & Pipsqueaks. More details on that early September.
Please note: Registration requires payment of all related fees. Refunds will only be available on exceptional circumstances minus any admin fees. This includes long term injuries with supporting documentation.
REGISTRATIONS CLOSE AUGUST 31
---
Lara Giants FREE Clinic 28th August 2022

July 28th, 2022
We are super excited to have free community clinic return on Sunday August 28th at Corio Leisure Precinct. Thanks to Community Bank Lara District the clinic is completely FREE.
This clinic is open to current players and also open to anyone in our community who is keen to come & try our wonderful game.
There will be two x 1 hour clinics one at
10am we will do clinics for the under 10s (including any Little Giant wanting to try)
11am will be for the under 12s & above.
Whether you love your basketball & would love to get some extra tips or just keen to give basketball a try to see if you like it, we look forward to seeing you there.
Please note numbers are strictly limited, so you must book your spot by filling out your details on our google form HERE
---
Something for All

May 10th, 2022
The Lara Giants has something for all ages & abilities
Pipsqueak Giants – www.laragiants.org.au/pipsqueaks
A fun & interactive class designed to introduce the fine motor skills & pre-school kids ages 3 & up who haven't yet started school.
Little Giants – www.laragiants.org.au/littlegiants
A fun term by term introduction to basketball for the future basketball stars. Learn the fun of basketball with our amazing coaches right here in Lara
Play Basketball – www.laragiants.org.au/get-involved/play-basketball/
We have teams in all age groups & divisions from u10s to Senior Men & Women
Mighty Giants – www.laragiants.org.au/mightygiants
A fun & inclusive program designed for kids with special needs & disabilities to give them a chance to have some fun with our wonderful game See less
---
Winter Teams 2022

April 23rd, 2022
We are super excited to announce our winter teams for Season 2022. A lot of planning & many hours of try outs have resulted in some fantastic teams & some really hard decisions. Please remember that teams will change from season to season as we have kids stop playing & others joining.
If any families have concerns you are welcome to put them in writing to either juniorboys@laragiants.org.au or juniorgirls@laragiants.org.au
We would like to thank our coaches & selection committee for all their hard work on the teams & also for our families for their help & understanding on this challenging task.
WINTER REGISTRATIONS ARE NOW CLOSED – PLEASE FILL IN YOUR DETAILS ON THE WAIT LIST
https://forms.gle/77wF2TgTew9vELds5
As of April 11 we have the following spots available…
U10 Boys – Only 1 or 2 spots left
U12 Boys – limited spots for Monday or Saturday
U14 Boys – Full
U16 Boys – limited spots
U18 Boys – Full
Men – Potentially spots available
U10 Girls – 1 Spot left
U12 Girls- Full
U14 Girls – Full
U16 Girls – Full
Women – Full
---
Upcoming Events
---
Annual General Meeting
7pm Sunday Nov 20 Lara Community Centre – Youth Room All positions will be declared vacant & a new committee will be elected. If you are passionate about helping our club as we head into the most important time in our 30 year history we would love for you to come along.
---
AGM
Notice of Annual General Meeting Sunday 20th November 7pm Lara Community Centre – Youth Room Waverly Road Lara
---
Uniform Day
Uniform day is on Thursday 15th September at the St Anthony's Church on Kees Road. All new players from u10s to seniors will require a Lara Giants reversible uniform. For those of you who tried on and ordered a uniform at try outs, please come along to collect your uniform between 5.30 and 8pm. You […]
---
Presentation Day
Junior Presentation Day 12:30pm Little, Pipsqueaks & Mighty Giants 1pm U12 Girls 1:30pm U14s 2:30pm U10 3:30pm U16s & u18s 4pm Club Champs 4:30pm U12 Boys
---
Summer Team Selection Trials
Saturday & Sunday September 10th & 11th. Corio Leisuretime Centre – Anakie Road
---
Giant Clinic Aug 28
Join us for our free clinic on Sunday August 28 at Corio Leisure Centre.  For more information visit www.laragiants.org.au/giantclinic22
---
Presentation Day Winter 2022
Celebrate the end of our winter season with plenty of trophies & medals for our junior sides. Details to be confirmed
---
Summer Registration Closes
Registrations for our upcoming summer season close August 31. Register now at www.laragiants.org.au/summer23
---
Winter Uniform Day
For our new players for summer season or our existing players needing a new uniform here is the chance to grab your uniform & be ready for the new season. More details to come
---
Summer Presentation Day
Summer Presentation Day, a chance to celebrate all our wonderful achievements. More details to come but we will be working thru from u10s at 12pm & going thru each age group one at a time