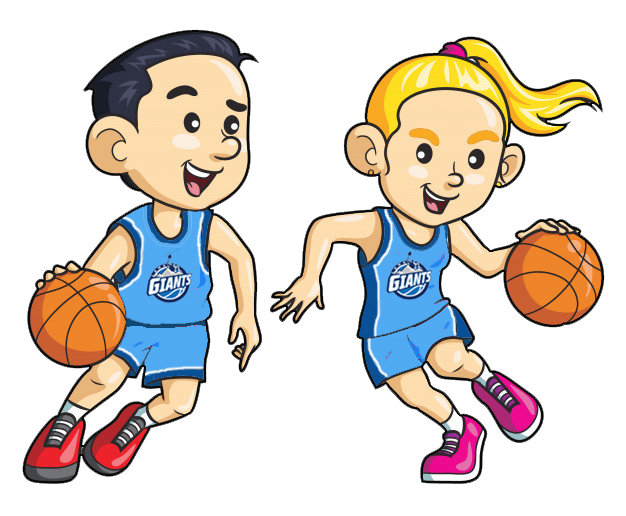 Virtual Presentation Day Summer 2020
---
We are in difficult times where we had to cancel our presention day. Over the Easter break we are honouring the winners in our virtual presentation day.
All player trophies will be made available when we are given the all clear. Congrats to every single player who played this summer you all receive a medal for your efforts. Thank you to the parents for all their support as well as our amazing coaches who give up their time for our juniors.
U12 Boys
The U12 Boys would like to thanks Beck's Boarding retreat for their Virtual Presentation day. Beck's have been supporting the club for many years & once the quarantine is over we will be all looking forward to a holiday as will our furry friends. Be sure to continue to support our wonderful local businesses.
Congrats to all our U12 Boys, the Most Valuable Players, Runners Up & Coaches Awards. Massive thank you to our wonderful coaches too for their hard work this season
U12 Girls
The U12 Girls would like to thank Millars Lara for their support in 2019/20. Like many of our small businesses Millars needs your continued support during these hard times. Be sure to grab your coffee to work from home or order one of the yummy meals for dinner at home.
U14 Girls
Our U14 Girls is brought to us with thanks from the amazing Lara District Community Bank Branch for their continued support of our club & our whole community. Did you know they have donated over $1 million dollars back into the community since they opened. They continued their community work by helping us have free clinics for all (hopefully will be able to resume them soon). With so much going on in our world now they bank is still busy helping us all by providing their continued service. Now might be a time to consider your banking needs & look to re-finance to a great bank on a great rate & with money going back into our club. Plus we will give you $50 to spend within the club just by having a meeting with them for more info visit www.laragiants.org.au/50toyou/
Well done to all the girls for their fantastic season & a massive thank you to our wonderful coaches.
U14 Boys
The u14 boys are our biggest group with 11 teams of 8 and they are brought to you by our biggest sponser Austin Lara. Discover Lara's Most Vibrant New Community at www.austinlara.com.au To see what the new Lara will look like. This is an exciting development with the first 6 stages sold out with plenty more to come. If you are looking at building or an investment option be sure to check out these amazing blocks.
Well done to all our U14 boys for their fantastic season & a massive thank you to our wonderful coaches.
Under 16 Boys
The U16 Boys are brought to you by one of our longest sponsors who are always happy to help out the club from financial sponsorship to helping our on presentation day with sausages. Thank you to the Lara Hotel for their continued support. They will need our support more than ever due to the current situation so be sure to get back & support them when we can. Well done to all our U16 boys for their fantastic season & a massive thank you to our wonderful coaches.
U16 Girls
The U16 Girls virtual presentation is thanks to the wonderful Kardinia Osteopathic Clinic. While our basketball lives are on hold we are probably doing a lot of things that are bad on our body, in particular our posture with home offices, lounging around watching movies & living on our devices. So be sure to check out a great bit of information from Kardinia to help with these situations https://www.kardiniaclinic.com.au/desk-set-up
Thanks guys for your support & we look forward to having Liam back giving us from tips on the basketball court as well as before & after games.
U18 Boys
The U18 Boys virtual presentation is with thanks to the wonderful APCO Service Stations. With all of the craziness on in the word it is good to know that Apco is still open 24 hours a day & not only has all our petrol needs (which are so cheap at the moment) as well as many of the basics without going to the supermarket including bread, milk & plenty more. Thanks to all the Apco stores in Geelong, especially our local Lara store with Dean & his wonderful team. Thank you also for our coaches for their efforts & well done to the boys for their season.
U18/20 Girls
Our final virtual presentation is for the U20 Girls thanks to the wonderful Hodges Lara. Hodges are our new warm up top sponsor & we look forward to seeing the new designs soon. Hodges Lara specialize in real estate, property, land, homes for sale & rental homes in Lara. With over 20 years experience in real estate be sure to contact Hodges if you are looking to sell or buy in Lara or Geelong. Well done to the girls & the coaches on their season
---
Upcoming Events
---
Winter Presentation Day
Sunday August 27 Lara Primary School 1pm U10s, 2pm U12s 3pm Programs – Shooting Starts, Little Giants, Mighty Giants & Pipsqueaks 3:30pm U14s,  4:30pm U16s, u18s & u19s
---
Trivia Twisties – Trivia Night
Join us for a fun night of Trivia…. But with a twist.  There will be a strong emphasis on TV, Movies, Sport & Music as well as other crazy fun games & activities for all to enjoy
---
Lara Giants – Geelong Supercats Club Night
The Lara Giants are off to watch the NBL1 action with the Geelong United Supercats on Saturday June 3rd at the Geelong Arena. More info Lara Giants – Geelong Supercats Club Night
---
Presentation Day Summer 2023
Our summer presentation day is Sunday April 2
---
Giant Clinic/ Come & Try
Free Clinic / Come & Try Session Sunday March 19 Lara Lake Primary
---
Annual General Meeting
7pm Sunday Nov 20 Lara Community Centre – Youth Room All positions will be declared vacant & a new committee will be elected. If you are passionate about helping our club as we head into the most important time in our 30 year history we would love for you to come along.
---
Uniform Day
Uniform day is on Thursday 15th September at the St Anthony's Church on Kees Road. All new players from u10s to seniors will require a Lara Giants reversible uniform. For those of you who tried on and ordered a uniform at try outs, please come along to collect your uniform between 5.30 and 8pm. You […]
---
Presentation Day
Junior Presentation Day 12:30pm Little, Pipsqueaks & Mighty Giants 1pm U12 Girls 1:30pm U14s 2:30pm U10 3:30pm U16s & u18s 4pm Club Champs 4:30pm U12 Boys
---
Summer Team Selection Trials
Saturday & Sunday September 10th & 11th. Corio Leisuretime Centre – Anakie Road
---
Giant Clinic Aug 28
Join us for our free clinic on Sunday August 28 at Corio Leisure Centre.  For more information visit www.laragiants.org.au/giantclinic22