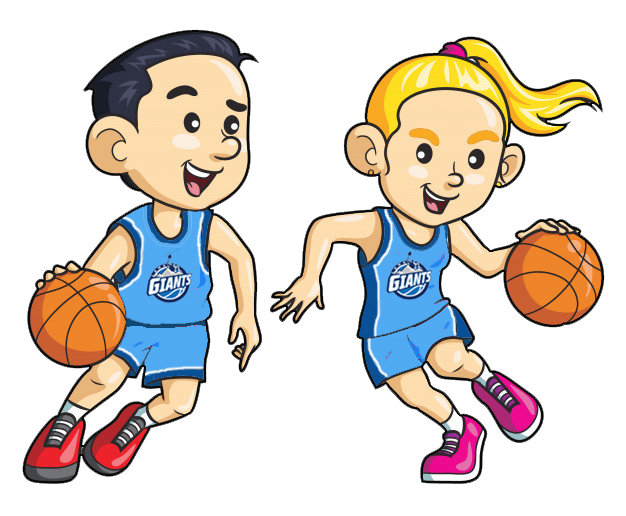 USA Tour 2018
---
On December 27 Ashlea Withers (2017 Junior Girl Club Champion), Jessica Aherne (u18-1 girls) & Paige Rowan (u18-1 girls) from our Lara Giants were given the opportunity of a lifetime to travel to the USA with the Geelong Supercats
They got to experience some amazing things on their tour as broken down below
Playing Games in the USA
First stop was Texas, where the girls competed in the CapRock classic, the biggest high school tournament in the world.  This was a knock out tournament & the girls did exceptionally well, losing 1 game to come in 5th overall.
With a few more one games against local schools in Carolina & Charlotte with one game being cancelled due to the serve weather (-11 degrees was deemed unsafe to travel to the school on a bus)
Collage Experiences
One of the best experiences the girls had was visiting various collages.
Duke University
Home of Steph Curry Duke is one of the biggest collages in the USA
University of North Carolina UNC
Home of NBA legend Michael Jordan, UNC is an amazing place
St Mary's Game
St Mary's is known in getting a reputation of being Little Australia. The Gaels have 6 Aussies on their list including Geelong boy Jock Landale (who is averaging 20 points a game & likely to go into the NBA next season) also where Matthew Delladova went to collage. Here the supercat crew even made it to the ESPN telecast as they interviewed Jock.
Duke Game
Experiences….
NBA Game – Miami Heat vs Detroit Pistons
Not only did the crew get a great NBA game, they got to go on the court at half time & have a foul shot after the game. Definitely an experience to remember
NHL Game – San Jose Sharks vs Arizona Coyotes
Universal Studios & Disney Epicoc
Alcatraz
Golden Gate Bridge Ride
Ganon Baker
Ganon travels the world reaching kids through basketball teaching and enhancing their basketball skills. He has worked with Kobe Bryant, LeBron James, Amar'e Stoudemire, Chris Paul, Deron Williams, Kyrie Irving, Kevin Durant and Vince Carter.  All the kids were amazed & got so much out of this session
Home Stays
One of the special parts of the trips were the home stays the girls got to experience. They had 3 home stays & got to experience the American Life while educating the host families on some Aussie traditions such as Vegemite.
This trip was truly an amazing experience the girls & the rest of the travelers will never forget.  A massive thank you to Sarah, Basketball Geelong, NPIRE travel for a professional & fun trip.  We encourage any of our juniors out there who share this dream, work hard on your game, start saving your dollars & keep your eyes open for this opportunity, whether it is thru the supercats or other touring companies.
---
Upcoming Events
---
Winter Presentation Day
Sunday August 27 Lara Primary School 1pm U10s, 2pm U12s 3pm Programs – Shooting Starts, Little Giants, Mighty Giants & Pipsqueaks 3:30pm U14s,  4:30pm U16s, u18s & u19s
---
Trivia Twisties – Trivia Night
Join us for a fun night of Trivia…. But with a twist.  There will be a strong emphasis on TV, Movies, Sport & Music as well as other crazy fun games & activities for all to enjoy
---
Lara Giants – Geelong Supercats Club Night
The Lara Giants are off to watch the NBL1 action with the Geelong United Supercats on Saturday June 3rd at the Geelong Arena. More info Lara Giants – Geelong Supercats Club Night
---
Presentation Day Summer 2023
Our summer presentation day is Sunday April 2
---
Giant Clinic/ Come & Try
Free Clinic / Come & Try Session Sunday March 19 Lara Lake Primary
---
Annual General Meeting
7pm Sunday Nov 20 Lara Community Centre – Youth Room All positions will be declared vacant & a new committee will be elected. If you are passionate about helping our club as we head into the most important time in our 30 year history we would love for you to come along.
---
Uniform Day
Uniform day is on Thursday 15th September at the St Anthony's Church on Kees Road. All new players from u10s to seniors will require a Lara Giants reversible uniform. For those of you who tried on and ordered a uniform at try outs, please come along to collect your uniform between 5.30 and 8pm. You […]
---
Presentation Day
Junior Presentation Day 12:30pm Little, Pipsqueaks & Mighty Giants 1pm U12 Girls 1:30pm U14s 2:30pm U10 3:30pm U16s & u18s 4pm Club Champs 4:30pm U12 Boys
---
Summer Team Selection Trials
Saturday & Sunday September 10th & 11th. Corio Leisuretime Centre – Anakie Road
---
Giant Clinic Aug 28
Join us for our free clinic on Sunday August 28 at Corio Leisure Centre.  For more information visit www.laragiants.org.au/giantclinic22