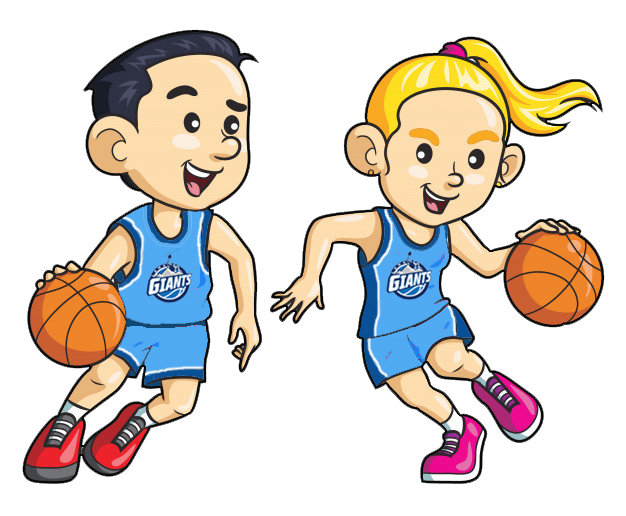 Lara Giants Uniform Update
---
Exciting times are coming up for the Lara Giants. We have a new major sponsor Austin Land Lara This new sponsorship is helping us with the opportunity to introduce brand new design reversible uniforms. We wanted to keep all our members up to date on the progress, the reasons behind the move & key dates & details. We plan to have the new uniforms ready for the summer season & expect all players & teams to wear these uniforms.
Why New Uniforms
There is two main reasons for the new uniforms. One our commitment to our new sponsor and two to introduce reversible uniforms to avoid clashes when two Lara teams play.
With large numbers of teams, we have a number of Lara vs Lara games every single week. We have around 60 teams, including up to 7 in a single age group, which means often we have 3 teams in the one competition.
The task of handing out these clash tops is a time consuming job & takes a lot of co-ordination, especially when teams forget & leave things for the last minute. We also have a number of times when neither team remembers & as a result, we have to hire uniforms from Basketball Geelong which costs the club & therefore our members money.
By going to reversible singlets we will eliminate this need for clash tops & allow our players to wear their own singlets.
How much will the new uniform cost?
New uniforms will be $45 for the reversible singlet & $40 for the shorts. However, everyone who orders on the 17th August will save $20 making the complete set $65
Whats Next?
We are currently working on our newly designed uniform. The design will be a similar colour blue with a more modern NBA inspired look, while on the reverse it will be white. We will be having a uniform come & try day on Saturday August 17. Here we ask all families to come & try on their new uniform & order there uniform in preparation for the summer season. All uniforms ordered on the day will be reduced by $20 per set.
Q. Do I have to pay for the uniform on the day
A. No, you can pay for the uniform when you collect it prior to the summer season.
Q. What if I am not sure if I am playing next summer?
A. Still come along on the 17th of August & order your uniform. If you decide not to play you won't have to pay.
Q. What if I can't make the 17th of August?
A. We will have limited opportunities for you to come try on the uniform in the week of the 17th August. More details to come. If you order after the uniform sessions you will have to pay full price for your uniform.
More Information
More information will be available very soon, including the final designs. At this stage please keep in mind Saturday August 17 for the next key date.
We understand buying new uniforms is an expensive process, which is why we want to work with families & give plenty of notice. Many juniors are probably out growing their uniforms & probably due for a new uniform. Existing uniforms can be worn to training to ensure they get maximum value out of them. We want to thank you all for your co-operation in this process. It is a very difficult & challenging time, but we are excited by the opportunity to help take the club to the next step forward.
Go Giants!
---
Upcoming Events
---
Annual General Meeting
7pm Sunday Nov 20 Lara Community Centre – Youth Room All positions will be declared vacant & a new committee will be elected. If you are passionate about helping our club as we head into the most important time in our 30 year history we would love for you to come along.
---
AGM
Notice of Annual General Meeting Sunday 20th November 7pm Lara Community Centre – Youth Room Waverly Road Lara
---
Uniform Day
Uniform day is on Thursday 15th September at the St Anthony's Church on Kees Road. All new players from u10s to seniors will require a Lara Giants reversible uniform. For those of you who tried on and ordered a uniform at try outs, please come along to collect your uniform between 5.30 and 8pm. You […]
---
Presentation Day
Junior Presentation Day 12:30pm Little, Pipsqueaks & Mighty Giants 1pm U12 Girls 1:30pm U14s 2:30pm U10 3:30pm U16s & u18s 4pm Club Champs 4:30pm U12 Boys
---
Summer Team Selection Trials
Saturday & Sunday September 10th & 11th. Corio Leisuretime Centre – Anakie Road
---
Giant Clinic Aug 28
Join us for our free clinic on Sunday August 28 at Corio Leisure Centre.  For more information visit www.laragiants.org.au/giantclinic22
---
Presentation Day Winter 2022
Celebrate the end of our winter season with plenty of trophies & medals for our junior sides. Details to be confirmed
---
Summer Registration Closes
Registrations for our upcoming summer season close August 31. Register now at www.laragiants.org.au/summer23
---
Winter Uniform Day
For our new players for summer season or our existing players needing a new uniform here is the chance to grab your uniform & be ready for the new season. More details to come
---
Summer Presentation Day
Summer Presentation Day, a chance to celebrate all our wonderful achievements. More details to come but we will be working thru from u10s at 12pm & going thru each age group one at a time