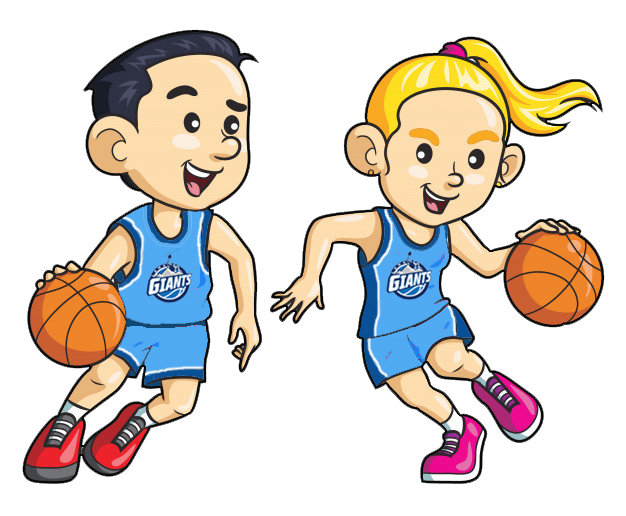 Uniform Day For Existing Players
---
With the exciting opportunity of our new sponosr Austin Land Lara we have used this opportunity to introduce of the NEW reversible uniforms. We are having a sizing & order day for existing & past players on Saturday August 17. This is a massive task as it is compulsory for all players to wear the new uniform for the start of the Summer season which starts in early October.
With hundreds of people expected to get thru & with many from the same families, we have broken the day up into alphabetical order. Please try & come during your expected time to reduce delay times & be patient with our wonderful volunteers
10am to 11am – Surnames A to C
11am to 12noon – Surnames D to H
12 to 1pm – Surnames I to O
1pm to 2pm – Surnames P to S
2pm to 3pm – Surnames T to Z
3pm to 4pm – Make Up Session for those who missed earlier
All uniforms of existing players need to be order before August 23 to receive the $20 discount. With so many to get thru we ask new players to wait till our uniform day in the September holidays. New uniform of Reversible Singlet & Shorts RRP of $85 will be reduced to $65 for any existing players or those who have played in the last 12 months. If you have purchased a full price uniform in the last 6 months you will be eligible for a further discount, details to be confirmed with our records.
All players will be required to wear the new uniform for the start of the Summer season or face penalties for being out of uniform by Basketball Geelong.
All new players who have not currently have a uniform will be invited to our usual uniform day during the September school holidays where they can purchase their uniforms from our pre-ordered stock.
This is a extremely exciting time for our club as we continue to grow. This no longer means we have to have clash tops or hire uniforms for Lara v Lara games. We are also extremly excited to have Austin Land Lara on board as our new uniform sponsor.
Question & Answers
Q. Why are we changing uniforms?
A. With so many players & teams we often have multiple teams in the same divisions. This requires a lot of co-ordination & effort from the coaches & the uniform co-ordinator which results in a lot of pain, stress & mix ups. Plus we have an awesome new sponsor Austin Land so a great opportunity
Q. When is the uniformm day
A. For those already playing for Lara Giants we are having a special early uniform day on Saturday August 17 at Lara Primary. From 10 to 4pm
Q. What if I can't make Saturday?
A. We will have an extra one of night next week details to be confirmed for you to order your uniform. If you are unable to make any of the August uniform day you will not be able to keep your number or receive the $20 discount.
Q. Can I keep my number from last season?
A. Yes if you order by August 23 you can keep your number & save $20 by pre odering.
Q. What if I am a new player?
A. We will have plenty of uniforms in stock for you to order a uniform in the Sept school holidays before you make your debut
Q. I recently purchased a new unifom at the start of last season, do I still have to buy a new uniform?
A. Yes you do. All players playing in Summer 2020 will require a new reversible uniform
Q. I am unable to make my designated time, can I come another time?
A. Yes if you are unable to make your recommended time you are welcome to either attend after 3pm or make another time.
Q. What if I am unsure about playing Summer season?
A. You can come along, get sized up & place your order. If you decide not to play then we will keep your uniform & sell to someone else.
Q. Can I pay on the Day?
A. Yes you can, we will have cash or card facilities available
Q. Can I pay for my membership as well?
A. Yes you can
Q. Will other merchendise be available on Saturday?
A. No, we will have plenty of work to keep us busy so will foxcus on uniforms & memberships only. Merch can be ordered & purchased at a later date
Q. How busy will it be Saturday?
A. We have broken the day up into groups of 80-100. So if everyone turns up it will be extremely busy. We ask you to be patient & thank you for your understanding
---
Upcoming Events
---
Winter Presentation Day
Sunday August 27 Lara Primary School 1pm U10s, 2pm U12s 3pm Programs – Shooting Starts, Little Giants, Mighty Giants & Pipsqueaks 3:30pm U14s,  4:30pm U16s, u18s & u19s
---
Trivia Twisties – Trivia Night
Join us for a fun night of Trivia…. But with a twist.  There will be a strong emphasis on TV, Movies, Sport & Music as well as other crazy fun games & activities for all to enjoy
---
Lara Giants – Geelong Supercats Club Night
The Lara Giants are off to watch the NBL1 action with the Geelong United Supercats on Saturday June 3rd at the Geelong Arena. More info Lara Giants – Geelong Supercats Club Night
---
Presentation Day Summer 2023
Our summer presentation day is Sunday April 2
---
Giant Clinic/ Come & Try
Free Clinic / Come & Try Session Sunday March 19 Lara Lake Primary
---
Annual General Meeting
7pm Sunday Nov 20 Lara Community Centre – Youth Room All positions will be declared vacant & a new committee will be elected. If you are passionate about helping our club as we head into the most important time in our 30 year history we would love for you to come along.
---
Uniform Day
Uniform day is on Thursday 15th September at the St Anthony's Church on Kees Road. All new players from u10s to seniors will require a Lara Giants reversible uniform. For those of you who tried on and ordered a uniform at try outs, please come along to collect your uniform between 5.30 and 8pm. You […]
---
Presentation Day
Junior Presentation Day 12:30pm Little, Pipsqueaks & Mighty Giants 1pm U12 Girls 1:30pm U14s 2:30pm U10 3:30pm U16s & u18s 4pm Club Champs 4:30pm U12 Boys
---
Summer Team Selection Trials
Saturday & Sunday September 10th & 11th. Corio Leisuretime Centre – Anakie Road
---
Giant Clinic Aug 28
Join us for our free clinic on Sunday August 28 at Corio Leisure Centre.  For more information visit www.laragiants.org.au/giantclinic22