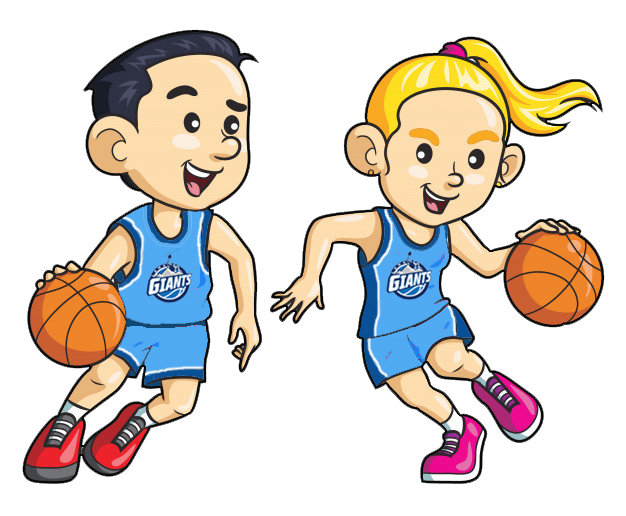 Summer 2021 – Updated Nov 3
---
Registered Players
It has been a long winter without the things we love. No friends, no family & no fun to be had. However the good news is we are hopefully heading in the right direction & are ready to return to Basketball. The current plan based on the Sate Governement & Health departmant roadmap has us returning to safe place around Nov 9 (please note this can change & is out of our control). With this date we are looking to return to basketball the week of November 23 for ALL age groups. Yes from under 10s to Seniors.
We have 1 month to collect registrations & to start our planning, so the first step those are wanting to play MUST register on Google Forms link by November 1. We will then look to have try outs if needed for junior teams from November 9 with teams not long after.
IMPORTANT INFORMATION ABOUT THE SEASON
Expected season to start Nov 23 (subject to State Government covid roadmap)
Covid Rules will apply for the start of the season with hopes of relaxing those rules as we enter various stages.
Game length will be reduced to two 15 min halves hope to increase by a couple of min before xmas & hope to be full length by term 1
Limits to the number of people allowed in stadiums including 1 spectator per player (not including coach)
There will be no training in term 4 due to unavailability of schools. Hope to have full training in term 1
There will be no presentation day as we simply don't know if we can
Fees will be reduced to $40 reflect the savings in less training & presentation day
Term 4 plans for at least 4 games before xmas. Term 1 is a long term of 11 week, which will hopefully mean at least 15 weeks of comp (inc finals)
So if you can't wait to get back into your basketball & see you old team mates again then please register here
Little GIANTS and Mighty GIANTS
Unfortunately we are unable to run our Little & Mighty Giants program for term 4 as we still not able to safely use the school hall. We are very keen to return fro Term 1 & perhaps a FREE clinic is safe
Age Groups for Summer 2020-21
Under 10 – 2012 – 2014 (Saturday)
Under 12 – 2011 & 2010 (Saturday)
Under 14 – 2009 & 2008 (Boys- Monday, Girls- Tuesday)
Under 16 – 2007 & 2006 (Boys- Wednesday, Girls- Tuesday)
Under 18 – 2005 & 2004 (Boys- Wednesday, Girls- Tuesday (U20s))
Under 20 – 2003 & 2002 (Boys- Thursday, Girls- Tuesday)
Under 23 – 1999 – 2001 (Boys- Thursday)
We are very excited to return & we hope you are to. Be sure to get your registration in & let your mates know.
REGISTRATIONS CLOSE SUNDAY NOVEMEBER 1
---
Upcoming Events
---
Winter Presentation Day
Sunday August 27 Lara Primary School 1pm U10s, 2pm U12s 3pm Programs – Shooting Starts, Little Giants, Mighty Giants & Pipsqueaks 3:30pm U14s,  4:30pm U16s, u18s & u19s
---
Trivia Twisties – Trivia Night
Join us for a fun night of Trivia…. But with a twist.  There will be a strong emphasis on TV, Movies, Sport & Music as well as other crazy fun games & activities for all to enjoy
---
Lara Giants – Geelong Supercats Club Night
The Lara Giants are off to watch the NBL1 action with the Geelong United Supercats on Saturday June 3rd at the Geelong Arena. More info Lara Giants – Geelong Supercats Club Night
---
Presentation Day Summer 2023
Our summer presentation day is Sunday April 2
---
Giant Clinic/ Come & Try
Free Clinic / Come & Try Session Sunday March 19 Lara Lake Primary
---
Annual General Meeting
7pm Sunday Nov 20 Lara Community Centre – Youth Room All positions will be declared vacant & a new committee will be elected. If you are passionate about helping our club as we head into the most important time in our 30 year history we would love for you to come along.
---
Uniform Day
Uniform day is on Thursday 15th September at the St Anthony's Church on Kees Road. All new players from u10s to seniors will require a Lara Giants reversible uniform. For those of you who tried on and ordered a uniform at try outs, please come along to collect your uniform between 5.30 and 8pm. You […]
---
Presentation Day
Junior Presentation Day 12:30pm Little, Pipsqueaks & Mighty Giants 1pm U12 Girls 1:30pm U14s 2:30pm U10 3:30pm U16s & u18s 4pm Club Champs 4:30pm U12 Boys
---
Summer Team Selection Trials
Saturday & Sunday September 10th & 11th. Corio Leisuretime Centre – Anakie Road
---
Giant Clinic Aug 28
Join us for our free clinic on Sunday August 28 at Corio Leisure Centre.  For more information visit www.laragiants.org.au/giantclinic22