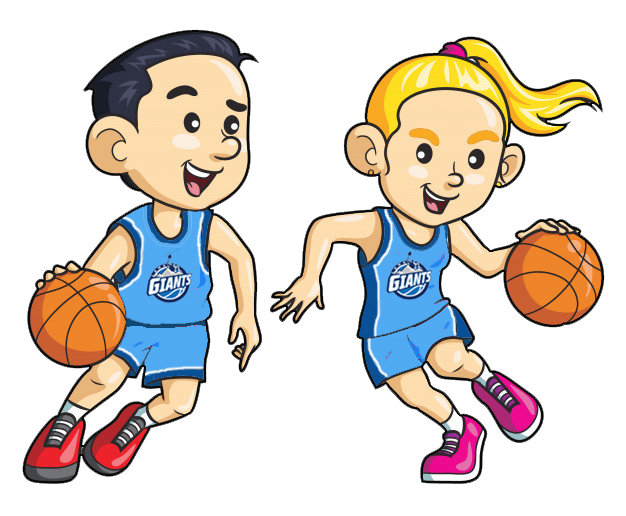 Pipsqueak Giants
---
Our all new fun & interactive class for our youngest ever Giants. This class is designed for our pre-school kids ages 3 & up who haven't yet started school. The classes are a fun & interactive and designed to introduce the fine motor skills & to engage kids in fun half hour sessions. This class is not just for the kids, parents & guardians are expected to join in the fun to help our kids learn & bond while having heaps of fun.
The class will be held in the Bisenalla Centre on Buckingham Street by one of our favourites Kat Herbert who is also mum to her own pipsqueak.
We will then look to have 5 week session for families to book their spot & classes are able to advance each week with new areas of fun & games. There will be two classes to choose from Saturday mornings 11:15am & Wednesday 9:15am. Classes will be held in the Bisinella Centre on Buckingham Street & start May 14 & cost $40 which includes weekly classes for the term & you can purchase pipsqueak giants shirt for a reduced price of $20.
To book your spot for Term 2 visit https://www.playhq.com/basketball-victoria/register/6f1198
Spaces are strictly limited to 10 per class
For more information contact us at enquiries@laragiants.org.au or inbox us on facebook or instagram
Term 2 Dates
---
Upcoming Events
---
Winter Uniform Day
For our new players for summer season or our existing players needing a new uniform here is the chance to grab your uniform & be ready for the new season. More details to come
---
Summer Presentation Day
Summer Presentation Day, a chance to celebrate all our wonderful achievements. More details to come but we will be working thru from u10s at 12pm & going thru each age group one at a time
---
Junior Clinic
We are super excited to have our first clinic for the year on Sunday March 27th at Geelong Grammar. Thanks to Community Bank Lara District the clinic is completely FREE Please note numbers are strictly limited, so you must book your spot by filling out your details on our google form HERE
---
Uniform Day Summer 2022
Lara Giants Basketball Uniform day – Summer Season 2022 Uniform purchases for the return of basketball for juniors. Sunday 14 November 2021  LOCATION St Anthonys Catholic Church Corner of Kees Road and Gebbies Road, Lara VIC 3212 Bookings essential:  https://www.trybooking.com/events/landing?eid=830907
---
Uniform Day W21
Uniform day is Saturday April 17.  You must book your spot to attend via https://www.trybooking.com/events/landing?eid=742318&
---
Annual General Meeting
Notice of Annual General Meeting- Sunday November 29 The Lara Giants are heading into a massive period of the clubs history with record number of players as well as the pushing forward with our plans for a home stadium. We ar inviting anyone who is passionate about our club to put their hands up to […]
---
Winter 2020 Uniform Day
Uniform day for new players. Spaces are limited & must be booked in due to covid restrictions https://www.trybooking.com/book/sessions?eid=637453&ses=1937555
---
Girls Only Clinic – Steph Blicavs
FREE Girls Only Clinic with Australia Opal /  Geelong Supercat Steph Blicavs Sunday MArch 15th – Under 10s & U12s 12pm, U14s & above 1pm Registrations required at https://forms.gle/tKY21YPZQpmm7UZn9
---
Summer Presentation Day 2020
Junior Presentatio Day Sat March 14 at St Anthony's Primary School Under 10s & Little Giants 4pm U12s & U14s 5pm U16 & U18s (inc U20 girls) 6pm
---
Annual General Meeting
Lara Basketball Club would like to advise all that the our Annual General Meeting will take place on Sunday October 13th at 7pm at the Lara Community Centre on Waverly Road Lara. All positions will be vacated & we will elect a new committee. For more info contact Jason on 0417306327