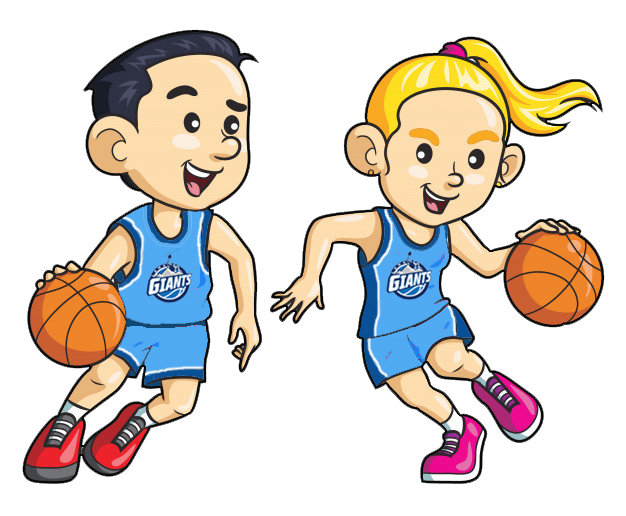 Lara Giants Photos
---
It has been a long time since we had a chance to get some photos of our little (& not so little) super stars.
Seeing it has been so long we went out & found a great photographer who has an awesome range of photo options. TJ Photos have an exciting range of team and individual photo designs to order phots starting next week. With options for print out or digital copies you are bound to score a great shot & done in time for Christmas. Plus $2 from every item ordered goes directly to the Lara Giants.
To view the photo range & visit Lara Giants Photos here
Remember to wear your full Lara Giants uniform
Next week teams that train at Lara Lake will be up first aligned with training times.
Monday Nov 7th – Lara Lake
4:45 U14 Girls 4 Lakers Ebony Rowe
5pm U14 Girls 3 Diamond Sharon Plichta
5:10 Monday Little Giants – Kat & Bindy
5:45pm U16 Boys 1 Giants Rod Randall
6pm U16 Boys 2 Titans Andrew Trickey
6:45pm U16 Boys 3 Giants Lance Bedford-van Parreren
7pm U16 Boys 4 Lightning Ryan Dew
Tuesday Nov 8th – Lara Lake
4:45 U14 Boys 5 Giants White Hayley Rabbas
5pm U12 Girls 2 Giants Nathan George
5:15pm U12 Girls 3 Stars Tim Kirtley*
5:30 U16 Boys 4 Lakers Mark Adams*
5:45pm U16 Boys 4 Stars Drew Kinsella
6pm U16 Boys 4 Thunder Chris Jack
6:45pm U18 Boys 3 Giants Jason Aherne
7pm U18 Boys 2 Titans Steve Moxon
Wednesday Nov 9th – Lara Lake
4:45 U10 Boys 5 Stars Nate Elliot
5pm U10 Boys 5 Titans Maddy/Mikayla
5:10pm – Little Giants – Kylie
5:30pm U10 Girls 2 Giants Ben Dryton
6pm U10 Boys 5 Lakers Michael Grgurevic
6:45pm U16 Girls 1 Giants Aidan Courtney
7pm U19 Girls Giants Lorraine Kulic
Thursday Nov 10th – Lara Lake
5pm U10 Girls 3 Stars Dean Brebner
5:15pm U10 Boys 4 Giants Dean Brebner
5:40pm U12 Mon Boys 2 Titans Stuart Davis*
5:50pm U12 Sat Boys 5 Titans Fraser Brady*
6:05pm U12 Sat Boys 4 Heat Regan Lilly
WEEK TWO
Monday Nov 14th – Lara Primary
4:40pm U12 Girls 3 Thunder Paul & Marsha Browning*
4:50pm U12 Sat Boys 5 Giants Paul & Marsha Browning*
5:05pm U10 Boys 4 Thunder Liz Schultz
5:20pm U10 Girls 3 Lightning Tenyle Smith
5:35pm U10 Boys 4 Lightning Leonie Jelbart
5:50pm U14 Girls 1 Giants Nathan Wharton*
6pm U14 Girls 4 Stars Patrick Conway*
6:15pm U14 Girls 2 Lightning Bianca Grainger
6:30pm U14 Girls 2 Thunder Jason Wilson
6:45pm U18 Boys CH Giants Simon Favaloro
7pm U18 Boys 4 Lightning Chris/Jamie
Tuesday Nov 15th – Lara Primary
4:45pm U12 Sat Boys 4 Lightning Jeremy Sands
5pm U14 Boys 5 Stars Dylan Andrews
5:15 U14 U14 Boys 3 Lakers Brett Boneham*
5:30 U14 Boys 5 Lakers Cam Bath*
5:45pm U16 Boys 5 Giants Blue Kate Saha
6pm U16 Boys 5 Giants White Luke Priddle
6:15 U16 U16 Boys 4 Titans Jake McCarter
6:30 U18 Boys 4 Thunder Troy Beamond
Friday Nov 18th – Lara Primary
4:45 U12 Mon Boys 3 Thunder Brad Hearns
5pm U12 Girls 3 Diamonds Jacinta Box
5:15-6pm Pipsqueaks, Little Giants, Mighty Giants, Make Up Session
WEEK THREE
Wednesday Nov 23rd – Lara Primary
4:45pm U10 Girls 3 Diamonds Andrew Maslen
5pm U10 Boys 2 Giants Liss Clements
5:15pm U10 Boys 3 Titans Luke Surtees
5:30 U12 Mon Boys 3 Lightning Melinda Kinsella
5:45 U12 Sat Boys 4 Thunder Naomi Barabgallo
6pm U12 Sat Boys 3 Titans Luke Surtees
6:15pm U12 Mon Boys 1 Giants Dillon Butten
6:30 U16 Girls 3 Diamonds Leesa & Steve Reid
6:45pm U14 Boys 4 Titans Dwayne Bourke
7pm U14 Boys 2 Giants Andrew/Matt
7:15pm U10 Boys 5 Huskies Emily Aherne
Thursday Nov 24th – Lara Primary
4:30 U12 Sat Boys 5 Lakers Jane Amparis
4:45pm U14 Boys 4 Lightning JP Amparis
5pm U12 Sat Boys 2 Giants Chris Eyre/Sarah Walshe
5:45 U14 Boys CH Giants Mark Schultz
6pm U14 Boys 1 Titans Chris Eyre
6:40 U14 Boys 4 Thunder Stephanie Bate*
6:50 U14 Boys 5 Giants Blue Rhys Petroff*
---
Upcoming Events
---
Winter Presentation Day
Sunday August 27 Lara Primary School 1pm U10s, 2pm U12s 3pm Programs – Shooting Starts, Little Giants, Mighty Giants & Pipsqueaks 3:30pm U14s,  4:30pm U16s, u18s & u19s
---
Trivia Twisties – Trivia Night
Join us for a fun night of Trivia…. But with a twist.  There will be a strong emphasis on TV, Movies, Sport & Music as well as other crazy fun games & activities for all to enjoy
---
Lara Giants – Geelong Supercats Club Night
The Lara Giants are off to watch the NBL1 action with the Geelong United Supercats on Saturday June 3rd at the Geelong Arena. More info Lara Giants – Geelong Supercats Club Night
---
Presentation Day Summer 2023
Our summer presentation day is Sunday April 2
---
Giant Clinic/ Come & Try
Free Clinic / Come & Try Session Sunday March 19 Lara Lake Primary
---
Annual General Meeting
7pm Sunday Nov 20 Lara Community Centre – Youth Room All positions will be declared vacant & a new committee will be elected. If you are passionate about helping our club as we head into the most important time in our 30 year history we would love for you to come along.
---
Uniform Day
Uniform day is on Thursday 15th September at the St Anthony's Church on Kees Road. All new players from u10s to seniors will require a Lara Giants reversible uniform. For those of you who tried on and ordered a uniform at try outs, please come along to collect your uniform between 5.30 and 8pm. You […]
---
Presentation Day
Junior Presentation Day 12:30pm Little, Pipsqueaks & Mighty Giants 1pm U12 Girls 1:30pm U14s 2:30pm U10 3:30pm U16s & u18s 4pm Club Champs 4:30pm U12 Boys
---
Summer Team Selection Trials
Saturday & Sunday September 10th & 11th. Corio Leisuretime Centre – Anakie Road
---
Giant Clinic Aug 28
Join us for our free clinic on Sunday August 28 at Corio Leisure Centre.  For more information visit www.laragiants.org.au/giantclinic22