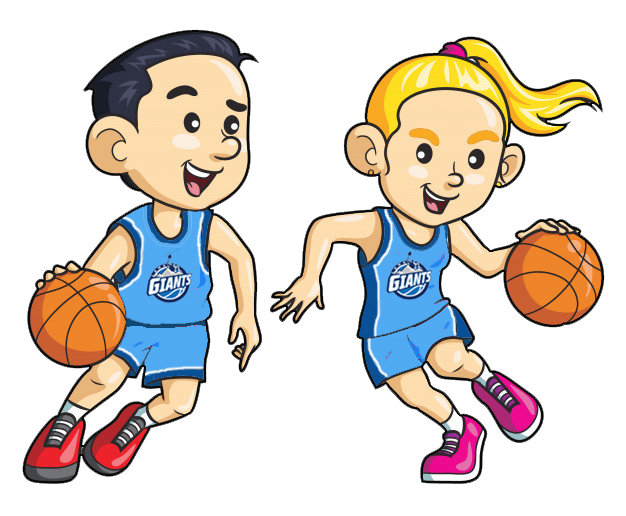 Lara Giants 25th Birthday Dinner
---
The year was 1992, Paul Keating was Prime Minister of Australia, the very first Big Day Out concert was being held & West Coast defeated Geelong in the Grand Final.  It was also the start of a little basketball club know as the Lara Giants.  A club that has since continued to grow to be one of the biggest in Geelong with 40 teams and over active 300 members.
On Saturday June 17 2017 from 6:30pm we are celebrating 25 years of the Lara Giants at the Lara Hotel.  This is sure to be a great night out with a two course meal, consisting of a entree & a main.  From 9pm we will be entertained & have the option of hitting the dance floor or reliving some of the good times.  All for the cost of $40 per head.  Of course, drinks will be available at bar prices & Bookings are essential as seats are strictly limited & will sell out.
So gather your current team or your old team, prepare your stories of the time you hit the match winner on the buzzer & set yourself for a great night out.  There will also be a couple of special presentations.
You can purchase your tickets online by using the link https://membership.sportstg.com/regoform.cgi?formID=69535
Or contact one of the following committee members Jason Aherne, Damian Withers, Rod Randall, Lorraine Kulic, Tania Thorpe, Dave Van Der Hoeven, Mel Barter
If you have any photos, old flags or special stories we would love for you to share them with us. Please send them to president@laragiants.org.au or contact Jason Aherne on 0417 306 327 or Rod Randall on 0408 331 560
---
Upcoming Events
---
Winter Uniform Day
For our new players for summer season or our existing players needing a new uniform here is the chance to grab your uniform & be ready for the new season. More details to come
---
Summer Presentation Day
Summer Presentation Day, a chance to celebrate all our wonderful achievements. More details to come but we will be working thru from u10s at 12pm & going thru each age group one at a time
---
Junior Clinic
We are super excited to have our first clinic for the year on Sunday March 27th at Geelong Grammar. Thanks to Community Bank Lara District the clinic is completely FREE Please note numbers are strictly limited, so you must book your spot by filling out your details on our google form HERE
---
Uniform Day Summer 2022
Lara Giants Basketball Uniform day – Summer Season 2022 Uniform purchases for the return of basketball for juniors. Sunday 14 November 2021  LOCATION St Anthonys Catholic Church Corner of Kees Road and Gebbies Road, Lara VIC 3212 Bookings essential:  https://www.trybooking.com/events/landing?eid=830907
---
Uniform Day W21
Uniform day is Saturday April 17.  You must book your spot to attend via https://www.trybooking.com/events/landing?eid=742318&
---
Annual General Meeting
Notice of Annual General Meeting- Sunday November 29 The Lara Giants are heading into a massive period of the clubs history with record number of players as well as the pushing forward with our plans for a home stadium. We ar inviting anyone who is passionate about our club to put their hands up to […]
---
Winter 2020 Uniform Day
Uniform day for new players. Spaces are limited & must be booked in due to covid restrictions https://www.trybooking.com/book/sessions?eid=637453&ses=1937555
---
Girls Only Clinic – Steph Blicavs
FREE Girls Only Clinic with Australia Opal /  Geelong Supercat Steph Blicavs Sunday MArch 15th – Under 10s & U12s 12pm, U14s & above 1pm Registrations required at https://forms.gle/tKY21YPZQpmm7UZn9
---
Summer Presentation Day 2020
Junior Presentatio Day Sat March 14 at St Anthony's Primary School Under 10s & Little Giants 4pm U12s & U14s 5pm U16 & U18s (inc U20 girls) 6pm
---
Annual General Meeting
Lara Basketball Club would like to advise all that the our Annual General Meeting will take place on Sunday October 13th at 7pm at the Lara Community Centre on Waverly Road Lara. All positions will be vacated & we will elect a new committee. For more info contact Jason on 0417306327