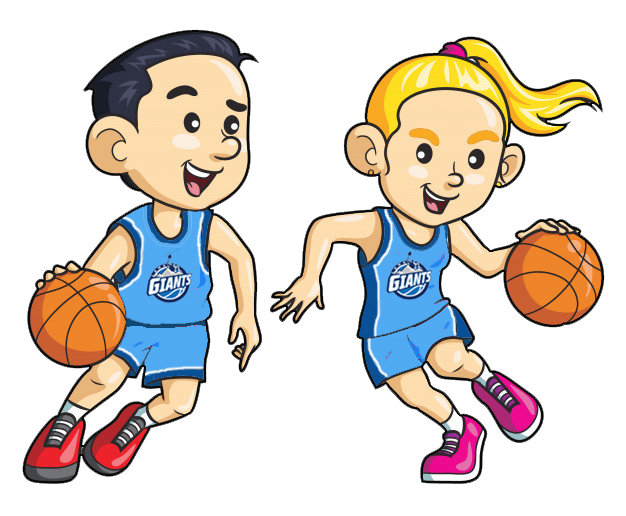 Domestic Basketball Returns
---
Junior Not Registered List. Update 5th July 11am.
If your childs name is on this list then they currently will not be placed in a team
News
Geelong United Basketball have announced the Winter 2020 season will be returning on July 20th. This will be a shortened one term season most likely consisting of a maximum 8 teams per division allowing for each team to play each other once & then finals. There will be some rules that will need to be followed for this to happen see below.
With our training venues being at the local schools we have decided that we will not be having any training sessions this term. At this stage we are not allowed to use the schools & if we are able to use the venues we would need to have limited numbers inside the stadium (inc no or one parent), clean the stadium after each session & record names & phone numbers of every visitor, we decided this would be extremely hard to do & police & to ensure the safety of our community & the schools we use, along with the extra costs to the club & therefore our families. We have also decided there will be no presentation day as we are unsure if we can hold such an event. Therefore with the reduction of our costs, we have reduced our Lara Giants club fees for just $15 for this winter only (instead of the usual $60). This will increase to $20 after July 5.
While we are excited by the return of basketball, we here at Lara Giants respect everyones right to decide how they feel. If you prefer not to play this season you are welcome to opt out by emailing us at the club [email protected] with the players details & date of birth for juniors.
If you are wanting to play & to accept your position you must register to play in PlayHQ (the new system that is replacing the old sporting pulse). This will include the need to pay Lara Giants Club fee of $15 & Geelong United Fee (which is also half price) if this is due.
Accepting Your Spot for Winter 2020 – By July 5
All players who registered prior to the winter season cut off will be given priority . Ensure your name is on the list before paying any registrations
To accept your position to be placed in a team please follow the steps on our PlayHQ guide. Please note you will not be able to be placed in a team or take the court without doing this step. If the season does not go ahead all monies will be refunded or credited. All registrations must be completed by July 5 to allow us time to finalise the teams.
New or Unregistered Players
To register your interest please send your details in an email to [email protected] including name, date of birth. If we have a spot we will let you know.
Refunds & Payments
If you have paid your full amount prior to the shut down you will be credited the difference for the season for winter season. We will be in touch to confirm prior to this. If you are unsure follow the steps on PlayHQ & you should be able to confirm. Likewise if the season does not go ahead a full credit or refund will be given
Financial Hardship
Any families doing it tough we are hear for you. Please reach out if you need some help to allow your kids to opportunity to play & we will see how we can help. All details are kept private. For more information please email [email protected]
New to the club Players
If you are a new player you will need a uniform. We will be having a uniform day over the holidays where you can book a time & try on & collect your uniform.
Changes to the rules
While this is great news, due to COVID 19, there is still some restrictions and changes that will be in place to ensure everyone can return to play safely.
• Games must be completed within a maximum of 40 minutes.
• There must be at least 20 minutes between games to allow for cleaning.
• No more than one parent/guardian may be allowed per player under 18.
• No spectators Senior competitions (18 and older)
• All participants must "sign-in" upon entry to any venue
• All players will have to enter and exit the venue at different spots.
• No basketballs can be brought into the venue. All match basketballs will be sanitised before the game
• Cashless options will be available at all venues.

Game Structure
Using information from Basketball Victoria and the State Government, GUB will have made the following adjustments to the game structure on match day. More information about these regulations can be found in the Basketball Victoria Return to Play document.
• Games will commence on the hour with a central clock for each venue.
• All games will be 2 x 15-minute halves with 2 minutes at half time.
• Two time outs may be called per half per team. The clock will remain running in time outs.
• No time outs or substitutions in the last 1 minute of either half.
FAQ
Q. Will there be training for Lara Giants
A. No there won't due to restrictions in accessing venues own by the department of education. Along with the various rules in place by the health department around restricting spectators & cleaning.
Q. What if restrictions ease can we train then?
A. No, we have reduced fees to cover the team entry costs and not for training. We are hopeful of doing a few clinics later in the term if restrictions ease
Q. I am concerned about playing, can I withdraw my name
A. Yes we totally understand anyones concerns. Please email enquiri[email protected] by July 5 to remove your name from our list
Q. I wasn't going to play this winter, but now I want to, can I play?
A. Maybe. First priority will be given to those who registered prior to cut off. However should the opportunity arise due to players withdrawing we will hapily take extras. To register your interest
Juniors (inc u20): https://forms.gle/dX9wYJUvqMDniHSx9
Seniors: https://forms.gle/uysG61aabqHunu2P7
Q. I paid my full membership earlier in the year prior to lockdown. Have I lost my money?
A. No a full credit or refund will be given for anyone who paid early
Q. I haven't got a uniform what do I do? / My uniform no longer fits?
A. We will be having a uniform day of sorts during the last weekend of holidays. This will be a booking only system to reduce numbers
Q. I didn't get my trophy or medal from summer season
A. You can book to coollect those during our uniform day
Q. I am concerned about the health of my family if I play. Is it safe?
A. Geelong United Basketball has met with Basketball Victoria regularly during this crisis who have also met with the health department. All safety rules and advice from the Health Department & State Government will be tightly followed. If things are deemed as unsafe at any stage the various departments will step in and advise.
Q. What if I wanna shoot some hoops over the holidays
A. AWA is open for bookings to help ensure you get your eye in ready for winter. Visit www.facebook.com/GeelongUnitedBasketball/ for more info
Q. What is PlayHQ & why do I have to register again
A. PlayHQ is the new complete system for basketball in Victoria. It will be used for registrations & payments as well as stadium scoring. Iit is the way forward for us all to make life easier. Once players are registered they will then be able to be placed in teams prior to the first game.
Q. When will teams be announced?
A. After the close off for acceptance on July 5 we will sit down & see where our teams are at. All temas were completed prior to this, but we expect some changes
Q. What about Little Giants & Mighty Giants, will the be on for term 3?
A. Unfortuantely no. With the restrictions to schools & the large number of rules we will not be able to hold these programs this term. We are hopeful of doing a free clinic towards the end of term should restrictions ease
---
Upcoming Events
---
Winter Presentation Day
Sunday August 27 Lara Primary School 1pm U10s, 2pm U12s 3pm Programs – Shooting Starts, Little Giants, Mighty Giants & Pipsqueaks 3:30pm U14s,  4:30pm U16s, u18s & u19s
---
Trivia Twisties – Trivia Night
Join us for a fun night of Trivia…. But with a twist.  There will be a strong emphasis on TV, Movies, Sport & Music as well as other crazy fun games & activities for all to enjoy
---
Lara Giants – Geelong Supercats Club Night
The Lara Giants are off to watch the NBL1 action with the Geelong United Supercats on Saturday June 3rd at the Geelong Arena. More info Lara Giants – Geelong Supercats Club Night
---
Presentation Day Summer 2023
Our summer presentation day is Sunday April 2
---
Giant Clinic/ Come & Try
Free Clinic / Come & Try Session Sunday March 19 Lara Lake Primary
---
Annual General Meeting
7pm Sunday Nov 20 Lara Community Centre – Youth Room All positions will be declared vacant & a new committee will be elected. If you are passionate about helping our club as we head into the most important time in our 30 year history we would love for you to come along.
---
Uniform Day
Uniform day is on Thursday 15th September at the St Anthony's Church on Kees Road. All new players from u10s to seniors will require a Lara Giants reversible uniform. For those of you who tried on and ordered a uniform at try outs, please come along to collect your uniform between 5.30 and 8pm. You […]
---
Presentation Day
Junior Presentation Day 12:30pm Little, Pipsqueaks & Mighty Giants 1pm U12 Girls 1:30pm U14s 2:30pm U10 3:30pm U16s & u18s 4pm Club Champs 4:30pm U12 Boys
---
Summer Team Selection Trials
Saturday & Sunday September 10th & 11th. Corio Leisuretime Centre – Anakie Road
---
Giant Clinic Aug 28
Join us for our free clinic on Sunday August 28 at Corio Leisure Centre.  For more information visit www.laragiants.org.au/giantclinic22