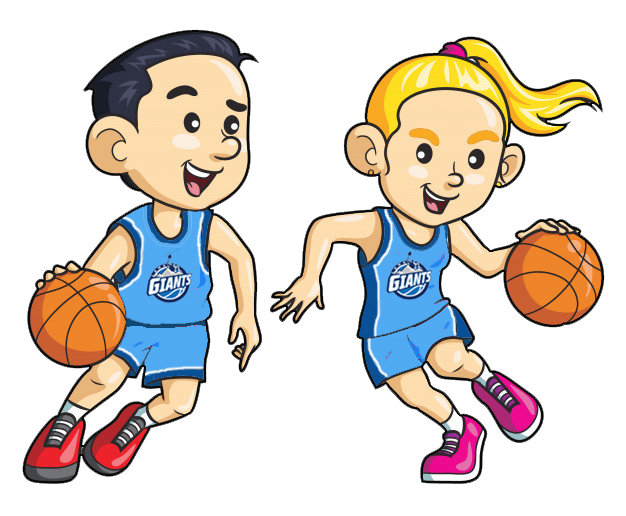 March Clinic 2021
---
We are excited to have our first clinic in 12 months (yeah thanks covid). We are having a clinic & come & try day on Sunday March 14 at Lara Primary School. There will be 2x 45 min sessions with the first group starting at 9:30 for kids born in 2011 to 2014. This will be followed by our 10:30 session for kids born in 2010 or earlier.
The clinic is open to existing players, potential new players or anyone wanting to have some basketball fun. Our two favourites Joel McFall & Kelsey Jordan are back to take the kids thru their passes along with lenty of our other coaches. Kids will be broken up into smaller groups & get to experience a few different skills at different stations.
Registration is required and spaces are limited so book your spot here https://forms.gle/DAkmhUhLWJyaGitA9
---
Winter SignUp 2021
---
While the summer season is still in full swing (despite covid lockouts) it is time to start taking registrations for our Winter 2021.
If you or your child would like to join a team with the Lara Giants now is the time to sign up. Register here
Please Note: This is not the registration for Little Giants & Mighty Giants for term 2. Announcements will be made closer to Easter when we confirm coaches.
Age Groups for Winter 2020-21
Under 10 – 2012 – 2014 (Saturday)
Under 12 – 2011 & 2010 (Saturday)
Under 14 – 2009 & 2008 (Boys- Monday, Girls- Tuesday)
Under 16 – 2007 & 2006 (Boys- Wednesday, Girls- Tuesday)
Under 18 – 2005 & 2004 (Boys- Wednesday, Girls- Tuesday (U20s))
Under 20 – 2003 & 2002 (Boys- Thursday, Girls- Tuesday)
Under 23 – 1999 – 2001 (Boys- Thursday)
Open/Senior Men & Women (Mostly Monday)
REGISTRATIONS CLOSE SUNDAY MARCH 21
---
Mighty Giants Free Come & Try Days
---
DATES UPDATED THANKS TO COVID
Our All Abilities program The Mighty Giants is back. Thanks to Jibber Jabber Allied Health we are having 3 FREE come & try sessions at Lara Lake Primary school at 10:30am.
The classes are open for kids of any age (ideally 5-16) & are based on our wonderful Little Giants program. No experience needed, parents & carers are most welcome to enter the court space & ensure the kids have a great time & feel comfortableSo looking forward to seeing these amazing kids & families & look forward to having plenty of fun with them all.
Our first 3 come & try sessions start after the long weekend on Sat March 13, 20 & 27 at 10:30am. We hope to be able to run regular classes for term 2, so come along & have some fun
---
Summer 2021 – Term 1 Dates
---
Please see below some key dates for the remainder of our summer season. The dates include dates for Little Giants as well as all the junior & senior games including finals
---
Little Giants is Back
---
Thanks to Beck's Boarding Retreat, Little Giants is back for 2021 with 4 class times to choose from
Group 1 Monday 4:15 with Jess Aherne & Paige Rowan – Ages 6 to 8
This group is designed for the younger less experienced little giants aged 6 to 6 born in 2012 to 2014. The program is more designed around fun & is a basic introduction to basketball. Jess & Paige are experienced players with Geelong rep experience and are great with the little kids & helping them get their confidence.
 2. Group 2 Wednesday 4:15 with Cam Larkin Ages 5 (preppies) ** New Class **
This is a new class especially for our preppies and our younger kids who are keen to get into a fun indoor sport. Cam Larkin is an very experience player with Country Vic experiece. He is also a dad of a 5 year old so has plenty of experience in wrangling kids & how to have fun with them & our wonderful game.
 3. Group 3 Wednesday 6pm with Kelsey Jordan Ages 7+
Our later class on Wednesday are designed for the kids who are 7+ and are a little more confident. This program is designed to not only introduce the kids to the basketball basics, but to get them ready to play actual games. Kids aiming to play next winter (term 2) should consider joining this wonderful program with Kelsey. Kelsey is a Championship womens player & has a lot of experience & is an excellent teacher of the game.
4. Group 4 Saturday 11am with Joel McFall – Ages 6+
Our Saturday classes are open for all ages & abilities, ideally aimed at those aged 6 to 9 with limited basketball experience. Joel is a hit at our clinics with the kids & plays in our championship mens team as well as our u14-CH coach. Joel is one of our most experienced coaches and also our Director of Coaching. Put simply he knows plenty about the game & is a natural leader & motivator for kids of all ages.
How to Book a spot
Please note classe sizes are strictly limited we will confirm during the holidays.
To book your spot register here: https://forms.gle/DDV1e9MYBPqtHVu86
---
Joel McFall Diretor of Coaching & Player Development
---
The Lara Giants Basketball Club are thrilled to announce the wonderful Joel McFall as our Director of Coaching & Player Development.Joel has been with the club for a number of years as a player of our Senior Men Championship side as well as a coach, coaching many teams including the U14 & U23 Championship Boys this season as well as coaching for Geelong United VJBL rep program. Not to mention a hit with the Little Giants kiddies.Joel is a passionate basketbal lover that is great with player development & is keen to help spread his knowledge to our coaches to help them help our teams & kids further. When we return to training in the new year Joel will be working closer with our coaches & players. So keep an eye on him & possibly some super sessions on top of regular training.Congrats Joel on the new role, thank you for everything you do for us. Can't wait to see the changes & progress next year.
---
Summer Teams 2021
---
Finally the return of basketball is close & we look to resume games on the week of Nov 30. We are expecting 3 games to take us to Christmas with games finished by Dec 19 before returning in the new year possible late Jan, with a minimum of 11 more weeks (inc finals).
With the challenges we are still facing we have been unable to have try outs in which would usually be one of our busiest times of the year. This year we had to select teams on what we know, based on coaches feedback & previous experience. This has also meant that new players we are simply unsure of & had to start them in a lower division.
So….. We know we will get some kids wrong this season. The teams kids are in now will change come winter season. We have worked hard & tried our best. Our focus for this up coming season is to just get back out there on the courts & have fun. If you feel your child is in the wrong division we are truly sorry. We suggest they go out there enjoy themselves & show us what they are capable of by working with their team & giving 100% every week.
Below are the junior teams for our Summer 21 season for all ages under 18 & below. We hope to have our older teams finalised mid next week. To confirm your spot please register at PlayHQ & pay your fees by 5pm Friday 27th November. Failure to do so will mean we cannot add you to the computer for stadium scoring & you will not be able to take the court
Confirm & Pay: https://www.playhq.com/basketball-victoria/register/3763f1
Uniform Day
There will be a uniform day Saturday Nov 28. Details are yet to be confirmed as we are awaiting the State Gov update Sunday to see what options we have for venues & capacity. More details to come early next week,
Thank you all for your patience & understanding. We simply can't wait to see the kids back on the court & having fun.
Age Groups for Summer 2020-21
Under 10 – 2012 – 2014 (Saturday)
Under 12 – 2011 & 2010 (Saturday)
Under 14 – 2009 & 2008 (Boys- Monday, Girls- Tuesday)
Under 16 – 2007 & 2006 (Boys- Wednesday, Girls- Tuesday)
Under 18 – 2005 & 2004 (Boys- Wednesday, Girls- Tuesday (U20s))
Under 20 – 2003 & 2002 (Boys- Thursday, Girls- Tuesday)
Under 23 – 1999 – 2001 (Boys- Thursday)
---
Lara Giants AGM 29th Nov 2020
---
OFFICIAL NOTICE TO MEMBERS
The Lara Giants 2020 Annual General Meeting will be held on Sunday November 29 at 7pm. Due to COVID-19 and the Victorian Government Restrictions in place, for the first time the Annual General Meeting will be held online via Zoom. Members wishing to attend the meeting will be required to pre-register and will be sent an online link.
All committee positions will be declared vacant and a new committee will be elected. If you are interested in serving on the committee in one of the executive positions or as a general committee member please be sure to select the role (or roles) you wish to nominate for.
The strength of a club and its ongoing success is dependent on a strong, active and progressive committee. We need committee members with fresh ideas and enthusiasm to maintain the great progress the club has achieved over the recent past. If you have the enthusiasm and a willingness to contribute time, ideas and effort for the betterment of the club we want you on the committee
Committee Roles & Responsibilities
The committee is broken up into multiple parts, with the main committee made up of 13 positions. The committee meets roughly every 6 weeks & is more active during season change over.
There is also a group of sub committee designed to spread the load & responsibilities of the committee & help serve the club. These positions are only required on demand & often around new season & end of seasons.
For more information on the current committee & the roles for the committee please visit here
---
Summer 2021 – Updated Nov 3
---
Registered Players
It has been a long winter without the things we love. No friends, no family & no fun to be had. However the good news is we are hopefully heading in the right direction & are ready to return to Basketball. The current plan based on the Sate Governement & Health departmant roadmap has us returning to safe place around Nov 9 (please note this can change & is out of our control). With this date we are looking to return to basketball the week of November 23 for ALL age groups. Yes from under 10s to Seniors.
We have 1 month to collect registrations & to start our planning, so the first step those are wanting to play MUST register on Google Forms link by November 1. We will then look to have try outs if needed for junior teams from November 9 with teams not long after.
IMPORTANT INFORMATION ABOUT THE SEASON
Expected season to start Nov 23 (subject to State Government covid roadmap)
Covid Rules will apply for the start of the season with hopes of relaxing those rules as we enter various stages.
Game length will be reduced to two 15 min halves hope to increase by a couple of min before xmas & hope to be full length by term 1
Limits to the number of people allowed in stadiums including 1 spectator per player (not including coach)
There will be no training in term 4 due to unavailability of schools. Hope to have full training in term 1
There will be no presentation day as we simply don't know if we can
Fees will be reduced to $40 reflect the savings in less training & presentation day
Term 4 plans for at least 4 games before xmas. Term 1 is a long term of 11 week, which will hopefully mean at least 15 weeks of comp (inc finals)
So if you can't wait to get back into your basketball & see you old team mates again then please register here
Little GIANTS and Mighty GIANTS
Unfortunately we are unable to run our Little & Mighty Giants program for term 4 as we still not able to safely use the school hall. We are very keen to return fro Term 1 & perhaps a FREE clinic is safe
Age Groups for Summer 2020-21
Under 10 – 2012 – 2014 (Saturday)
Under 12 – 2011 & 2010 (Saturday)
Under 14 – 2009 & 2008 (Boys- Monday, Girls- Tuesday)
Under 16 – 2007 & 2006 (Boys- Wednesday, Girls- Tuesday)
Under 18 – 2005 & 2004 (Boys- Wednesday, Girls- Tuesday (U20s))
Under 20 – 2003 & 2002 (Boys- Thursday, Girls- Tuesday)
Under 23 – 1999 – 2001 (Boys- Thursday)
We are very excited to return & we hope you are to. Be sure to get your registration in & let your mates know.
REGISTRATIONS CLOSE SUNDAY NOVEMEBER 1
---
Stadium For Lara
---
With the upcoming Geelong local council elections we have an open letter to those running to show their support not only for the Lara Giants, but to the northern suburbs & to the kids in our area. With more kids playing basketball than any other sport in Lara and no home for our club it is time. It is time for us to stand up and demand a stadium, for our game, for our club & for our rapidly growing community.Like and share to show your support.
Thank you to Kylie Grzybek & Anthony Aitken for their support and we would like to encourage our members to support them to help ensure they continue to fight for the North and deliver on a stadium for Lara.
We now will continue to fight and look for State government in particular Mr John Eren the State member for Lara.
We also as our members to continue to help be our voice and help us fight towards give our club and kids a home
The hardest part we found to getting started was access to land. Thankfully the Committee of Management for Beckley Park have offered to lease us a parcel of land at Beckley Park. The picture attached shows the space available to the club. The space is big enough for a 4 court stadium with room to add more courts if needed. Beckley Park are looking to undertake some of their own works including a carpark creating the area into a substantial sporting precinct.
Our next step is funding. This is a tiered application process. Our application for the first tier is underway and due shortly. This involves concept and site planning, schematic design and development. The following tiers then depend on the amount of funding achievable – this will require support form local, state and federal governments and privately backed supporters. These tiers involve a town planning submission, the tender process and ultimately construction.Having our own courts will allow our club and its members a training facility.
Our courts would be built to tournament standard so we can hold games and clinics and be able to run all our programs like Little Giants, All Abilities Mighty Giants – we have even looked into ball skills for kindergarten aged players and have sourced information on running a wheelchair basketball program. We would also open the courts for casual shooting and extra training. The possibilities for this stadium are endless – and this is just considering our club – we can offer this space to other basketball clubs or clubs from sports outside of basketball. We would have a café, a uniform and merchandise store, meeting rooms and medically certified first aid and sensory rooms.
---
Upcoming Events
---
Annual General Meeting
Notice of Annual General Meeting- Sunday November 29 The Lara Giants are heading into a massive period of the clubs history with record number of players as well as the pushing forward with our plans for a home stadium. We ar inviting anyone who is passionate about our club to put their hands up to […]
---
Winter 2020 Uniform Day
Uniform day for new players. Spaces are limited & must be booked in due to covid restrictions https://www.trybooking.com/book/sessions?eid=637453&ses=1937555
---
Girls Only Clinic – Steph Blicavs
FREE Girls Only Clinic with Australia Opal /  Geelong Supercat Steph Blicavs Sunday MArch 15th – Under 10s & U12s 12pm, U14s & above 1pm Registrations required at https://forms.gle/tKY21YPZQpmm7UZn9
---
Summer Presentation Day 2020
Junior Presentatio Day Sat March 14 at St Anthony's Primary School Under 10s & Little Giants 4pm U12s & U14s 5pm U16 & U18s (inc U20 girls) 6pm
---
Annual General Meeting
Lara Basketball Club would like to advise all that the our Annual General Meeting will take place on Sunday October 13th at 7pm at the Lara Community Centre on Waverly Road Lara. All positions will be vacated & we will elect a new committee. For more info contact Jason on 0417306327
---
Uniform Collection Day
Sunday October 6 at St Anthonys Primary School. Cash or Card Welcome 10am Surnames A to D 11am Surnames E to K 12pm Surnames L to Q 1pm Surnames R to Z 2pm Alternate Time
---
Winter Presentation Day 2019
Junior Presentation Day is booked in for Saturday September 21st. 11am Little Giants & U10s from . 12pm U12s & U14s at 12pm 1:30pm Club awards, Service awards & U16s & U18s. We will have the BBQ going all day for you to grab a snag as well as our merch tent will be set […]
---
Uniform Day
Uniform day for our new uniforms
---
Summer Presentation Day
For the first time ever we are having a summer presentation day. With so many of our junior players only playing summer we felt it was only far we put on a special presentation day for all the kids & their hard work over a hot summer.  There will be trophies for u12s & above, […]
---
Bunnings BBQ 2019
Bunnings BBQ Sunday Feb 24 Book your spot to help https://www.trybooking.com/book/event?eid=467320&here