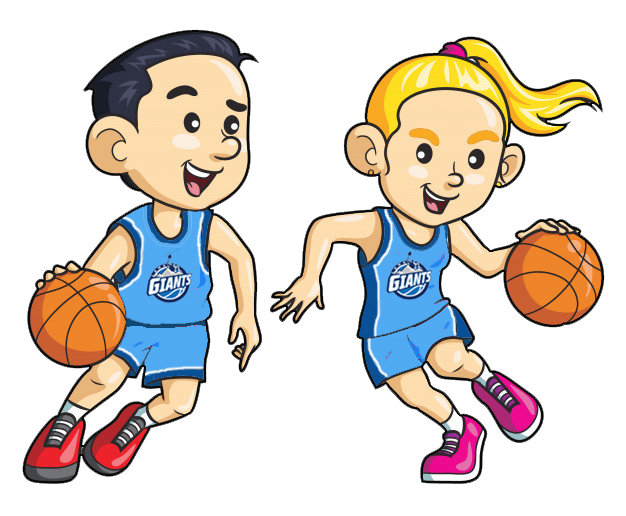 Latest News
---
Welcome Gabe Hadley – Director of Coaching & Player Development

January 20th, 2022
The Lara Giants are super excited to have signed Geelong Supercat Gabe Hadley as our new Director of Coaching & Player Development. Gabe will also suit up for the Lara Giants as part of our Lara Hotel Championship men.
Gabe is currently in his second year with the NBL1 Geelong Supercats, Before coming to Geelong he played Collage basketball in America for New Mexico State University as a freshman before transferring to University of California San Diego for 3 years where in his final year the team was ranked 2nd in the country in Division 2 but unfortunately the season was cut short by COVID. Gabe also represented Tasmania and later Victoria in the Australian National Junior Championships and was fortunate enough to represent Australia in the U19 Emus team at the Oceania qualifiers.Gabe is a well established player with some amazing experiences & is keen to help the players & coaches in Lara take our game to the next level. Gabe will be working closely with our coaches & help develop, teach & share his experiences & techniques he has learnt over his journey to help our juniors learn the basics as well as the next level skills.
Gabe is also offering one on one & group training session for all our Lara Juniors right here in Lara at a reduced price. To express interest in these sessions fill in your details on the link here https://docs.google.com/…/1FAIpQLSfK5zJpXJKT…/viewform
We also want to take this opportunity to thank the amazing Joel McFall for all he has done for the Lara Giants over the past many years. Joel is stepping away from basketball all together to follow his other passions where we know he will be amazing & have just as much of an impact on many lives like he did ours. Thank you Joel.
Welcome Gabe, we can't wait to see you in Lara blue & helping our juniors & the coaches. For more information on any of this please feel free to contact president Jason at president@laragiants.org.auGo Giants!
---
Little Giants Term 1 2022

December 21st, 2021
Thanks to Beck's Boarding Retreat Little Giants is finally back for term 1.
Book now to secure your spot as places are strictly limited
For more information visit https://www.laragiants.org.au/littlegiants/
---
Summer Teams 2022

November 10th, 2021
We are excited to announce our junior sides for Summer 2022. In what was a bit of a rush we managed to squeeze in 14 x one hour try outs to help us finalise 50 teams. While a lot of effort, discussions & planning went into this process we know we will never get it 100% right. Some times we place kids in lower divisions to help them develop & fine tune their skills & grow in confidence & general game awareness. Other times we put the kids in higher divisions to challenge them. We always look to do what is right for the long term progress of the kids & the club.
Of course not everyone will agree. All teams we selected via a selection panel of coaches & co-ordinators. If you have any issues you wish to discuss please contact us by email
boys: juniorboys@laragiants.org,.au girls: juniorgirls@laragiants.org.au
Likewise If you no longer wish to play please notify us ASAP at the email addresses above as in some divisions we have a waiting list.
To register for your team select the download button below & register via the link with your team
Summer Sides 2022
---
Lara Giants Summer Team Selection Try Outs

November 2nd, 2021
Lara Giants Team Selection Try Outs
Saturday 6th Nov – Geelong Arena
Sunday 7th Nov – Corio Leisuretime Centre
Lara Giants are having team selection try outs this weekend to help organise our junior teams for their return on the week of Nov 15. Try outs will be held at the Geelong Arena for approx 50 minute sessions. Please arrive early enough to ensure you are ready to start on your start time. Please bring your ball, water & Lara Giants singlet if you have one (if not that is fine). If unwell please stay home.
Note: All players 16+ years of age MUST be double vaccinated to be able to attend & play. Players 15 and under do not need to be double vaccinated for these try outs. Parents & spectators will not be permitted into the stadium to view the try outs due to vaccine & number restrictions.
Note2: It is highly unlikely there will be training for term 4, therefore Lara Giants fees have been reduced to $40 per player. Hopefully we can do training for term 1.
If you are unable to attend the session & still want to be considered in a team please fill in your details on this form. https://forms.gle/4iP5rP4eNSwNUAqz6
There will be a uniform day on Sunday Nov 14. More details will be available soon.
We are still in need of a couple of coaches (especially on the boys side) & would love for you to be a part of the process. So reach out now to be included & help us select sides. Coaches will be free Lara Giants membership.
All groups & registered players are below if you don't see your child feel free to contact us at enquiries@laragiants.org.au Groups below are purely starting points & are not the final teams. Some kids may be asked to attend a later session to help determine best selection.
Try Out Names & Times are now archived….
---
Winter Presentation 2021

October 20th, 2021
Another year of covid interuptions, but it was still a successful season neathertheless. Congrats to all our junior players & a special congratulations to our major trophy winners
Club Champions
Under 20/23
Under 18
Under 16
Under 14
Under 12
---
Uniform Day & Winter Trophy Collection

October 20th, 2021
Uniform Day for Under 16s to Seniors
With Summer season kicking off soon for the below age groups we are having a uniform day. Any player who currently has a Austin Reversible Uniform does not need a new uniform unless they have outgrown their old one.
U20s, U23s & Senior Teams –> Return Date –> Week of November 8
U16s & U18s –> Return Date –> Week of November 22
We will look to have a uniform day for the younger age groups when we know their return date
Due to Covid restrictions we need all coming to collect a uniform to book a timeslot via the link https://www.trybooking.com/BUWIH
Uniform day will be Saturday Oct 23 between 11am & 2pm at St Anthony's Primary School
Winter 2021 Trophy & Medal Collection
We are having a special Drive Thru collection for the players that played in our winter season. Families can drive through & collect thier awards. All junior players (including all u10s) who don't win trophies will get a Lara Giants Medal. Medals can be collected between 11am & 1pm.
No need to book a time, just come along & from the comfort of your car we will give you your medals. Please be patient in this process as we haven't done this before & we imagine there maybe some peak times during the day.
The all new Lara Giants Medals look awesome, be sure to come collect yours on Saturday
---
Summer Basketball Signup 2022

August 2nd, 2021
Hard to believe it, but it is time to start planning for our summer season. Registrations are now open & will remain open until Friday September 3 (seniors will have extra time). We will then look to have try outs the last 2 weeks of term 3 to ensure we place all kids in the most suitable division for their confidence, experience & abilities.
Signed Up Players – Updated 9am September 4
To be placed in a team you must register here : https://forms.gle/4nAqyNfZ6ab5xGHi7
Please Note: This is not the registration for Little Giants, Pipsqueak Giants or Mighty Giants. Announcements will be made closer to end of term for these programs.
Key Dates
Age Groups for Winter 2020-21
Under 10 – 2013 – 2015 (Saturday)
Under 12 – 2011 & 2012 (Saturday)
Under 14 – 2009 & 2010 (Boys- Monday, Girls- Tuesday)
Under 16 – 2007 & 2008 (Boys- Wednesday, Girls- Tuesday)
Under 18 – 2005 & 2006 (Boys- Wednesday, Girls- Tuesday)
Under 20 – 2003 & 2004 (Boys- Thursday, Girls- Tuesday)
Under 23 – 2000 – 2002 (Boys- Thursday)
Open/Senior Men & Women (Mostly Monday)
REGISTRATIONS CLOSE FRIDAY SEPT 3
---
Space Jam 2

July 2nd, 2021
Q. Whats the biggest basketball movie of the year? A. Space Jam 2
Q. Who is the biggest basketball star in the universe right now? A. Bug Bunny or maybe LeBron James
Q. Who is giving you an opportunity to see Space Jam 2 before the rest of the world? A. Lara Giants
Yep thats right. Catch Space Jam 2 on the big screen next Saturday afternoon as an exclusive Lara Giants Screening.
What: Space Jam 2
When: Saturday July 10 at 4pm
Where: Village Geelong
How Much: $20 including ticket, drink & popcorn
Book your tickets now as they are strictly limited. https://www.trybooking.com/BSSKU
---
Lara Giants Teen Clinic

June 1st, 2021
When: Sunday June 20 3pm to 5pm
Where: Geelong Grammer School
Thanks to our amazing sponsors The Bendigo Community Bank Lara and Kardinia Osteo Clinic we are doing an all star clinic designed for our older junior players. We have already lined up Liam McInerney from the Geelong Supercats and are adding to the list with our own super coaches & super stars Joel McFall, Kelsey Jordan & Jackson Bentley. We are also hoping to add more big names so stay tuned.
This clinic will be designed for our older juniors whether they are first year players or been playing for years. In fact, you don't even have to be a Lara Giant to come along, anyone is welcome as long as you are born between 2002 & 2009 (under 14s to under 20s). The clinic is designed to introduce you to different areas of our game & teach you some of the finer points on how to take your game to the next level.
Spaces are limited so be quick & book now https://forms.gle/cBfVv2xHGtAzcTsL9
---
Basketball Courts In Lara

May 10th, 2021
When I was a teenager my mates & I headed down to the local school & played basketball all Sunday afternoon. We were there for hours, played with each other or we played with other kids that turned up. It was the highlight of the week. So many hours going head to head getting an awesome work out, keeping out of trouble & no electronic devices in sight.
Today, our kids don't have the same opportunities. If the Lara Giants were able to build a stadium we would open it up for our members & members of the public where the kids would be safe to practice, play, have fun & able to burn up all that energy.
Lara Secondary
Location: Alkara Ave Lara
Accessible: No. Behind gates cannot use unless you go to school there
Size of court: Full size court
Quality: 8/10 Very good court, well painted lines. Rings & backboard in good quality. Court can be slippery when wet
Size of court: Full size court
Quality: 7/10 Full size court. Rings & backboard in good quality. Concrete so can be slippery
Lara Primary
Location: Flinder Ave Lara
Accessible: No. Behind gates cannot use unless you go to school there
Size of court: Full size court
Quality: 9/10 Great court, well painted lines. Rings & backboard in good quality
Chirnside Park
Location: Patullos Road Lara
Accessible: Yes
Size of court: Basically the size of the basketball key
Quality: 5 out of 10. Not much space & a fair bit of cracking in the ground making it a little unsteady for the feet. Ring is solid & back is stable which makes it ok for some one on one or just shooting a couple of hoops yourself
Community Centre
Location: Waverly Road Lara
Accessible: Yes
Size of court: Full size court
Quality: 6 out of 10. Seen better days. Always covered in debris, dirt & the rings & surface has seen better days. Very slippery & not overly safe
Lara Lake Primary School
Location: Darcy Road or Lake Road Lara
Accessible: Yes
Size of court: Full size
Quality: 7.5 out of 10. Full sized court, rings are often damaged & backboard not full size. Line markings & surface could do with some care & repairs. But saying all that it is the only safe, full size court available in Lara so thank you to the Lara Lake Primary School.
Grand Lakes
Location: Eastlakes Blvd Lara
Accessible: Yes
Size of court: Slightly more than a 3 point area with 1 basketball ring & a netall ring other end
Quality: 8 out of 10. A great little pop up court that is rather new. Quality ring, basket & pole. Concrete surface & a weird key paining but does the job. Hopefully more new park spaces will follow this simple addition to their open spaces
Esperance Reserve
Location: The Esperance Lara
Accessible: Yes
Size of court:
Quality:
Please feel free to send us a photo & a review 🙂
St Anthony's Primary
Location: Kees Road Lara
Accessible: No
Size of court: Full Size
Quality: 7/10. A good court now with added shade. Only accessible for students
Have we missed a court or basketball ring in Lara (other than your backyard). Send us the details to enquiries@laragiants.org.au
For the population of Lara & the number of kids playing basketball our options are so limited. We would like to see more opportunity for the families of Lara to be able to get outside & enjoy some fun.
---
Upcoming Events
---
Uniform Day Summer 2022
Lara Giants Basketball Uniform day – Summer Season 2022 Uniform purchases for the return of basketball for juniors. Sunday 14 November 2021  LOCATION St Anthonys Catholic Church Corner of Kees Road and Gebbies Road, Lara VIC 3212 Bookings essential:  https://www.trybooking.com/events/landing?eid=830907
---
Uniform Day W21
Uniform day is Saturday April 17.  You must book your spot to attend via https://www.trybooking.com/events/landing?eid=742318&
---
Annual General Meeting
Notice of Annual General Meeting- Sunday November 29 The Lara Giants are heading into a massive period of the clubs history with record number of players as well as the pushing forward with our plans for a home stadium. We ar inviting anyone who is passionate about our club to put their hands up to […]
---
Winter 2020 Uniform Day
Uniform day for new players. Spaces are limited & must be booked in due to covid restrictions https://www.trybooking.com/book/sessions?eid=637453&ses=1937555
---
Girls Only Clinic – Steph Blicavs
FREE Girls Only Clinic with Australia Opal /  Geelong Supercat Steph Blicavs Sunday MArch 15th – Under 10s & U12s 12pm, U14s & above 1pm Registrations required at https://forms.gle/tKY21YPZQpmm7UZn9
---
Summer Presentation Day 2020
Junior Presentatio Day Sat March 14 at St Anthony's Primary School Under 10s & Little Giants 4pm U12s & U14s 5pm U16 & U18s (inc U20 girls) 6pm
---
Annual General Meeting
Lara Basketball Club would like to advise all that the our Annual General Meeting will take place on Sunday October 13th at 7pm at the Lara Community Centre on Waverly Road Lara. All positions will be vacated & we will elect a new committee. For more info contact Jason on 0417306327
---
Uniform Collection Day
Sunday October 6 at St Anthonys Primary School. Cash or Card Welcome 10am Surnames A to D 11am Surnames E to K 12pm Surnames L to Q 1pm Surnames R to Z 2pm Alternate Time
---
Winter Presentation Day 2019
Junior Presentation Day is booked in for Saturday September 21st. 11am Little Giants & U10s from . 12pm U12s & U14s at 12pm 1:30pm Club awards, Service awards & U16s & U18s. We will have the BBQ going all day for you to grab a snag as well as our merch tent will be set […]
---
Uniform Day
Uniform day for our new uniforms