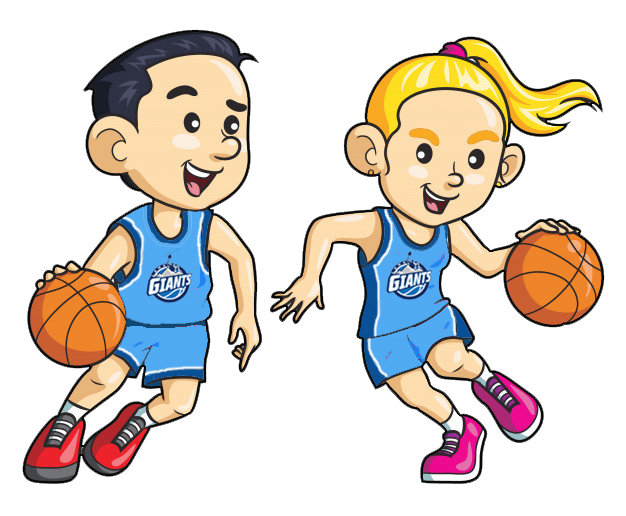 Latest News
---
Lara Giants Teen Clinic

June 1st, 2021
When: Sunday June 20 3pm to 5pm
Where: Geelong Grammer School
Thanks to our amazing sponsors The Bendigo Community Bank Lara and Kardinia Osteo Clinic we are doing an all star clinic designed for our older junior players. We have already lined up Liam McInerney from the Geelong Supercats and are adding to the list with our own super coaches & super stars Joel McFall, Kelsey Jordan & Jackson Bentley. We are also hoping to add more big names so stay tuned.
This clinic will be designed for our older juniors whether they are first year players or been playing for years. In fact, you don't even have to be a Lara Giant to come along, anyone is welcome as long as you are born between 2002 & 2009 (under 14s to under 20s). The clinic is designed to introduce you to different areas of our game & teach you some of the finer points on how to take your game to the next level.
Spaces are limited so be quick & book now https://forms.gle/cBfVv2xHGtAzcTsL9
---
Basketball Courts In Lara

May 10th, 2021
When I was a teenager my mates & I headed down to the local school & played basketball all Sunday afternoon. We were there for hours, played with each other or we played with other kids that turned up. It was the highlight of the week. So many hours going head to head getting an awesome work out, keeping out of trouble & no electronic devices in sight.
Today, our kids don't have the same opportunities. If the Lara Giants were able to build a stadium we would open it up for our members & members of the public where the kids would be safe to practice, play, have fun & able to burn up all that energy.
Lara Secondary
Location: Alkara Ave Lara
Accessible: No. Behind gates cannot use unless you go to school there
Size of court: Full size court
Quality: 8/10 Very good court, well painted lines. Rings & backboard in good quality. Court can be slippery when wet
Size of court: Full size court
Quality: 7/10 Full size court. Rings & backboard in good quality. Concrete so can be slippery
Lara Primary
Location: Flinder Ave Lara
Accessible: No. Behind gates cannot use unless you go to school there
Size of court: Full size court
Quality: 9/10 Great court, well painted lines. Rings & backboard in good quality
Chirnside Park
Location: Patullos Road Lara
Accessible: Yes
Size of court: Basically the size of the basketball key
Quality: 5 out of 10. Not much space & a fair bit of cracking in the ground making it a little unsteady for the feet. Ring is solid & back is stable which makes it ok for some one on one or just shooting a couple of hoops yourself
Community Centre
Location: Waverly Road Lara
Accessible: Yes
Size of court: Full size court
Quality: 6 out of 10. Seen better days. Always covered in debris, dirt & the rings & surface has seen better days. Very slippery & not overly safe
Lara Lake Primary School
Location: Darcy Road or Lake Road Lara
Accessible: Yes
Size of court: Full size
Quality: 7.5 out of 10. Full sized court, rings are often damaged & backboard not full size. Line markings & surface could do with some care & repairs. But saying all that it is the only safe, full size court available in Lara so thank you to the Lara Lake Primary School.
Grand Lakes
Location: Eastlakes Blvd Lara
Accessible: Yes
Size of court: Slightly more than a 3 point area with 1 basketball ring & a netall ring other end
Quality: 8 out of 10. A great little pop up court that is rather new. Quality ring, basket & pole. Concrete surface & a weird key paining but does the job. Hopefully more new park spaces will follow this simple addition to their open spaces
Esperance Reserve
Location: The Esperance Lara
Accessible: Yes
Size of court:
Quality:
Please feel free to send us a photo & a review 🙂
St Anthony's Primary
Location: Kees Road Lara
Accessible: No
Size of court: Full Size
Quality: 7/10. A good court now with added shade. Only accessible for students
Have we missed a court or basketball ring in Lara (other than your backyard). Send us the details to enquiries@laragiants.org.au
For the population of Lara & the number of kids playing basketball our options are so limited. We would like to see more opportunity for the families of Lara to be able to get outside & enjoy some fun.
---
Winter Dates 2021

April 12th, 2021
Below are some key dates for the upcoming winter season including Little Giants
---
Winter 21 Teams

April 1st, 2021
Congrats to all our players on the selection in their teams for this winter. We have a massive 59 teams which is a winter record, this includes 47 junior teams & 350+ players.
While many teams stayed the same there were also a lot of changes. We understand we are not able to please everyone & sometimes we feel our players would be better suited to a lower division to help them go forward in the long run. We are passionate to help ensure al our players have the opportunity to grow & those that maybe unlucky to not move up or go back a team please think of the bigger picture. Look to work on your game, on your leadership & if needed show on the court the decision is not the correct one & your turn will come.
If you are still not happy you are welcome to contact the club at either juniorboys@laragiants.org.au or juniorgirls@laragiants.org.au with your childs details & any concerns you wish to raise. Please note, we will be taking a break for the next couple of days over Easter & will look to reply when we return.
Below are the teams, your coach will reach out to you over the holidays to introduce themselves.
Team Selection
Confirm Your Spot
It is now very important that we confirm your spot so you can be added to our system to be able to take the court. Please note: Failure to register will mean you cannot play.
https://www.playhq.com/basketball-victoria/register/f1b467
Uniform Day
We wil be having a uniform day on Saturday April 17 & you can book your spot now if you need a new uniform. Existng players with reversible uniforms already do not need to replace their uniform.
https://www.trybooking.com/events/landing?eid=742318&
Good luck to all we can't wait to see everyone back on the courts.
---
Lara Giants Basketball

March 9th, 2021
Looking for a fun way to get involved in an all year round indoor sport. We have options for everyone to join in & have some fun.
Play Basketball
Registrations are now open to sign up for our winter season, but be quick they close March 21 so we can get teams ready for term 2. For details on winter season visit here Unsure what is involved in playing basketball visit our here Registrations are open from our under 10s program to our senior mens & women.
We are having a free come & try clinic for kids in under 10s to under 14s on Sunday March 14. This is open to new players & exisitng. For more details on the clinic visit here
Little Giants
Little Giants is the best introduction to basketball in town. Based in Lara in various times we offer experienced coaches to help teach the basics of basketball via fun & interactive games. With classes based around age groups it allows us to custom the classes to get the most for your kids. Registration is not yet open but for more details on our Little Giants program visit here
Mighty Giants
Mighty Giants is designed for kids under 14 with special needs & disabilities to give them a chance to have some fun with our wonderful game. Based on the very popular Little Giants program we will have classes designed to introduce the basics of basic, with a heavy focus on inclusion and engagement for all. This includes kids & if need be carers. We are having a series of come & try days on Saturdays in March. For more info on this wonderful program & classes visit here
---
Winter SignUp 2021- Updated March 21

March 2nd, 2021
If you or your child would like to join a team with the Lara Giants now is the time to sign up. Register here
Here is the list of players already signed up. If your name is not on the list you will not be included in our team planning. Registrations close March 21
Registered Players
Please Note: This is not the registration for Little Giants & Mighty Giants for term 2. Announcements will be made closer to Easter when we confirm coaches.
Age Groups for Winter 2020-21
Under 10 – 2012 – 2014 (Saturday)
Under 12 – 2011 & 2010 (Saturday)
Under 14 – 2009 & 2008 (Boys- Monday, Girls- Tuesday)
Under 16 – 2007 & 2006 (Boys- Wednesday, Girls- Tuesday)
Under 18 – 2005 & 2004 (Boys- Wednesday, Girls- Tuesday (U20s))
Under 20 – 2003 & 2002 (Boys- Thursday, Girls- Tuesday)
Under 23 – 1999 – 2001 (Boys- Thursday)
Open/Senior Men & Women (Mostly Monday)
REGISTRATIONS CLOSE SUNDAY MARCH 21
---
March Clinic 2021

March 1st, 2021
We are excited to have our first clinic in 12 months (yeah thanks covid). We are having a clinic & come & try day on Sunday March 14 at Lara Primary School. There will be 2x 45 min sessions with the first group starting at 9:30 for kids born in 2011 to 2014. This will be followed by our 10:30 session for kids born in 2010 or earlier.
The clinic is open to existing players, potential new players or anyone wanting to have some basketball fun. Our two favourites Joel McFall & Kelsey Jordan are back to take the kids thru their passes along with lenty of our other coaches. Kids will be broken up into smaller groups & get to experience a few different skills at different stations.
Registration is required and spaces are limited so book your spot here https://forms.gle/DAkmhUhLWJyaGitA9
---
Mighty Giants Free Come & Try Days

February 5th, 2021
DATES UPDATED THANKS TO COVID
Our All Abilities program The Mighty Giants is back. Thanks to Jibber Jabber Allied Health we are having 3 FREE come & try sessions at Lara Lake Primary school at 10:30am.
The classes are open for kids of any age (ideally 5-16) & are based on our wonderful Little Giants program. No experience needed, parents & carers are most welcome to enter the court space & ensure the kids have a great time & feel comfortableSo looking forward to seeing these amazing kids & families & look forward to having plenty of fun with them all.
Our first 3 come & try sessions start after the long weekend on Sat March 13, 20 & 27 at 10:30am. We hope to be able to run regular classes for term 2, so come along & have some fun
---
Summer 2021 – Term 1 Dates

January 19th, 2021
Please see below some key dates for the remainder of our summer season. The dates include dates for Little Giants as well as all the junior & senior games including finals
---
Little Giants is Back

January 12th, 2021
Thanks to Beck's Boarding Retreat, Little Giants is back for 2021 with 4 class times to choose from
Group 1 Monday 4:15 with Jess Aherne & Paige Rowan – Ages 6 to 8
This group is designed for the younger less experienced little giants aged 6 to 6 born in 2012 to 2014. The program is more designed around fun & is a basic introduction to basketball. Jess & Paige are experienced players with Geelong rep experience and are great with the little kids & helping them get their confidence.
 2. Group 2 Wednesday 4:15 with Cam Larkin Ages 5 (preppies) ** New Class **
This is a new class especially for our preppies and our younger kids who are keen to get into a fun indoor sport. Cam Larkin is an very experience player with Country Vic experiece. He is also a dad of a 5 year old so has plenty of experience in wrangling kids & how to have fun with them & our wonderful game.
 3. Group 3 Wednesday 6pm with Kelsey Jordan Ages 7+
Our later class on Wednesday are designed for the kids who are 7+ and are a little more confident. This program is designed to not only introduce the kids to the basketball basics, but to get them ready to play actual games. Kids aiming to play next winter (term 2) should consider joining this wonderful program with Kelsey. Kelsey is a Championship womens player & has a lot of experience & is an excellent teacher of the game.
4. Group 4 Saturday 11am with Joel McFall – Ages 6+
Our Saturday classes are open for all ages & abilities, ideally aimed at those aged 6 to 9 with limited basketball experience. Joel is a hit at our clinics with the kids & plays in our championship mens team as well as our u14-CH coach. Joel is one of our most experienced coaches and also our Director of Coaching. Put simply he knows plenty about the game & is a natural leader & motivator for kids of all ages.
How to Book a spot
Please note classe sizes are strictly limited we will confirm during the holidays.
To book your spot register here: https://forms.gle/DDV1e9MYBPqtHVu86
---
Upcoming Events
---
Uniform Day W21
Uniform day is Saturday April 17.  You must book your spot to attend via https://www.trybooking.com/events/landing?eid=742318&
---
Annual General Meeting
Notice of Annual General Meeting- Sunday November 29 The Lara Giants are heading into a massive period of the clubs history with record number of players as well as the pushing forward with our plans for a home stadium. We ar inviting anyone who is passionate about our club to put their hands up to […]
---
Winter 2020 Uniform Day
Uniform day for new players. Spaces are limited & must be booked in due to covid restrictions https://www.trybooking.com/book/sessions?eid=637453&ses=1937555
---
Girls Only Clinic – Steph Blicavs
FREE Girls Only Clinic with Australia Opal /  Geelong Supercat Steph Blicavs Sunday MArch 15th – Under 10s & U12s 12pm, U14s & above 1pm Registrations required at https://forms.gle/tKY21YPZQpmm7UZn9
---
Summer Presentation Day 2020
Junior Presentatio Day Sat March 14 at St Anthony's Primary School Under 10s & Little Giants 4pm U12s & U14s 5pm U16 & U18s (inc U20 girls) 6pm
---
Annual General Meeting
Lara Basketball Club would like to advise all that the our Annual General Meeting will take place on Sunday October 13th at 7pm at the Lara Community Centre on Waverly Road Lara. All positions will be vacated & we will elect a new committee. For more info contact Jason on 0417306327
---
Uniform Collection Day
Sunday October 6 at St Anthonys Primary School. Cash or Card Welcome 10am Surnames A to D 11am Surnames E to K 12pm Surnames L to Q 1pm Surnames R to Z 2pm Alternate Time
---
Winter Presentation Day 2019
Junior Presentation Day is booked in for Saturday September 21st. 11am Little Giants & U10s from . 12pm U12s & U14s at 12pm 1:30pm Club awards, Service awards & U16s & U18s. We will have the BBQ going all day for you to grab a snag as well as our merch tent will be set […]
---
Uniform Day
Uniform day for our new uniforms
---
Summer Presentation Day
For the first time ever we are having a summer presentation day. With so many of our junior players only playing summer we felt it was only far we put on a special presentation day for all the kids & their hard work over a hot summer.  There will be trophies for u12s & above, […]