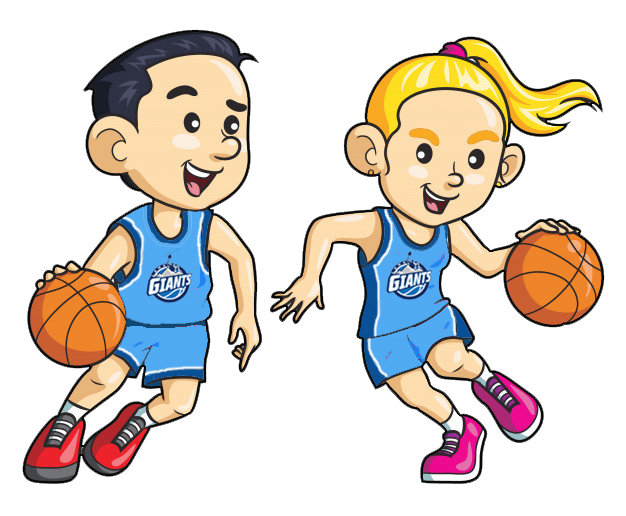 Latest News
---
Life Membership – Jason Aherne

November 13th, 2023
On the weekend our president Jason Aherne was surrounded by his family, friends, committee and seniors to celebrate his Lara Giants life membership. Jason changed the direction of the Lara Giants brining the club into the modern era of technology and social media, introduction of junior programs, coaching, clinics and his beloved All abilities program (plus so much more).
A huge Thankyou to his family – the amount of hours Jason puts into the club couldn't happen with out their Support.
20 Year Player Awards
We also had 8 members of the club receiving 20 year playing awards. This is an amazing achievement and we thank you for your dedication to the club.
A huge congratulations to:
James Box, Michael Hammond, Sam Hammond & Jacinta Box (pictured)
Chris Lewis, Lachlan Turner, Steve Lydom & Steve Linaker.
A big thank you to our sponsor Lara Hotel for the hospitality and continued support and to coach Kate and her amazing balloons from Party on Us
---
Lara Giants Sponsorship Update

November 8th, 2023
The Lara Giants are thrilled to announce two new sponsors joining our Giant family
Lara Real Estate
Lara Real Estate have joined forces with Carey First National and are committed to continuing the legacy of excellent service and local expertise. Already operational at their new look McLelland Avenue office with the same great team, Lara Real Estate is dedicated to achieving a seamless real estate experience for the Lara community. Whether it's buying, selling, leasing or land, they are here to help.
With their extensive experience and knowledge of the local market, the Lara Giants Basketball Club look forward to its members being represented by Lara Real Estate's unwavering passion for their clients on their property journey.
Further to the collaboration between the club and Lara Real Estate we look forward to not only sharing news and listings from Lara Real Estate but also the club's newest merchandise line.
Surfcoast Eggs
Surfcoast Eggs are on board & we are looking to add an exciting new merch product in the new year featuring these guys.
Surf coast eggs are the go-to choice for exceptional freshness, guaranteeing a superior taste. You can get them at Coles Supermarket, so be sure to grab them on your next shop.
---
Summer Teams 2024

September 15th, 2023
We are super excited to announce our Junior Summer teams for our upcoming Summer Season 2024. Senior teams will be announced next weekend.
With over 500 players registered for juniors & 71 teams it has been a massive task for our coaches & playing committee. Around 20 hours of try outs & lots of sweat & skill on display made it an incredibly hard task. We thank all families who made the effort to come to try outs & gave it their best shot.
This season we need all players to register to their team before they step on the court. Failure to do so will result in the team to be punished on the ladder for the whole season & players not covered by insurance. All teams listed have a link to PlayHQ below the team name, find your child & follow the link to register & pay your Geelong United Fees & potentially Basketball Victoria fees.
We know this period is an incredibly stressful time for all players & we know there will be players who are upset & disappointed where they end up. There is many reasons taken into account when selecting teams such as team balance position the player plays, coachability, attitude, attendance to training & try outs. If you are unhappy & would like clarification we ask that you sleep on it & if still not happy then please put your concerns in an email. Be sure to include the players name & age group to help us find the right player. Please remember that we are heading into holidays & our coordinators may not be as responsive as normal.
Email: Boys: [email protected]
Email: Girls: [email protected]
We do have a very limited number of spaces available if you missed registration. You can enquire or register for wait list at https://forms.gle/49Wkym9DgjeeQn7b6
Without further delay here are our Summer Teams
Uniform Day
Uniform day is booked for Wednesday Sep 20 at St Anthonys Church. To book your spot visit HERE
---
Lara Giants – Winter 2023 Premiers

September 14th, 2023
A massive winter comes to an end with 9 premierships for the Lara Giants
U12-4 Lara Heat 43 def Sharks – Double Overtime
Coach: Regan & Matt
A classic game for the ages today at awa. Down by a point with very little time left and sent to the foul line for two shots making 1 out of 2 to force overtime.
After overtime 1 one the scores were still even as 1st Lara Heat sharks. So into double overtime we go.
Lara Heat went on to glorious a 3 point win. The boys worked hard and never gave up. A shout out to the coaches Regan and Matt for keeping their cool in the most intense of moment, and Beau for taking out the finals MVP
U12-4 Lara Titans 23 def Sharks 20
Coach: Fraser
U12-4 Lara Titans 23 def sharks 20
Well done to coach Fraser and the boys on this make result. First one for winter 2023 for the Lara Giants
Sunday Mixed D2 Lara Giants 40 Def Bigfoot Ballers 38
That's 3 from 3 this weekend as our mixed team takes home a Mail biting 2 point win. Every player scored in a great team game
Well done team on a great season and amazing finish
U14-4 Boys Lara Thunder 38 def Seagulls 30
Coach Silvan
A strong display from our U14-4 Lara Thunder leading from the start to finish off as Winter Premiers 2023
Well done team and coach Silvan
U14-1 Girls 23 def Surfcoasters 20
Coach Nathan
Congrats to the u14-1 girls on an exciting 23 to 20 won tonight in their grand fina
U19-1 Lara Giants 45 def Try Boys 35
Coach Lorraine
U19-1 girls are winter 2023 premiers after a great win tonight. Congrats girls and super coach Lorraine
U16-3 Boys Lara Lakers 38 def CC Eagles 35 in Overtie
Coach Mark
Exciting times down at the arena with the 16-4s premiers thanks to an amazing over time win. In an epic game with so many lead changes the boys got an amazing win.
Well done team
U16-6 Boys Lara Giants Blue 44 def Rovers 28
Coach Kate
Well done to the 16-6 boys on a solid win over rovers. Congrats team and well done on a great season
U20 Boys Lara Giants 49 Def SG Kings 29
What a way to finish our winter season with a wonderful 49-29 point win to our u20 boys.
Well done team on a great season and well done to all our players and teams
---
Lara Giants Champ Men Open Try Out

September 6th, 2023
Lara Giants are having an Open Try Out for anyone looking to play Championship Mens this summer.
As part of our pathway program we are looking to created TWO Championship Mens teams this summer. This is to not only give our up & coming juniors & young men an opportunity to play at the highest level in Geelong but open to anyone else who is keen to have an opportunity to play champ men.
This is your chance to join our men who finished second on the ladder this winter & potentially be part of our future squad.
Tuesday Sept 12 at 7pm at Corio Leisure Centre on Anakie Road
Be sure to bring a reversible top or a dark & light top so we can have a scratch match to put you thru your paces
Looking forward to seeing you all there. Go Giants
---
Summer 2023/24

September 2nd, 2023
UPDATE
REGISTRATIONS HAVE NOW CLOSED FOR SUMMER 2024
Our team will work out the numbrs & plans for next weekends junior try outs. To join the wait list register your detail at https://forms.gle/TcPiv6D4WMcsKrLn7
Thank you once again for your support. Our numbers are well over 600 & know they will continue to grow over the net couple of weeks
Registrations are now open for our upcoming Sumer season. Season starts the start of term 4 & continues for term 1 after a break for Christmas holidays.
Registration close September 1st
REGISTER HERE: https://www.playhq.com/basketball-victoria/register/2e2fbd
Team Selection Trails are planned Sept 9th & 10th at Corio Leisuretime Centre.
If anyone has any questions about the registration process please contact us at [email protected]
Anyone is interested in coaching please select that option when you register or email [email protected] for more information.
Training times will depend on the team selected & the coaches & venue availability.
Age Groups Summer 2024
BOYS
Under 10 – 2015 – 2017 – Saturday
Under 12 Boys – 2013 & 2014 – Saturday or Monday
Under 14 – 2011 & 2012 – Monday or Wyndham (Werribee) Saturday
Under 16 – 2009 & 2010 – Wednesday or Wyndham (Werribee) Saturday
Under 18 – 2007 & 2008 – Wednesday
Under 20 – 2006 & 2005 – Thursday
Under 23 – 2002 – 2004 – Thursday
GIRLS
Under 10 – 2015 – 2017 – Saturday
Under 12 Girls – 2013 & 2014 – Thursday
Under 14 – 2011 & 2012 – Tuesday
Under 16 – 2009 & 2010 – Tuesday
Under 19 – 2006-2008 – Tuesday
SENIORS
Open/Senior Men & Women (Mostly Monday)
Mixed Men & Women (Sunday)
For more information on the costs associated with playing visit here
Please Note: This is not the registration for Shooting Stars, Little Giants & Pipsqueaks. More details on that early September.
IMPOTANT INFORMATION
Please note: This season the registration process is in two parts. Part 1 you are registering to play with the Lara Giants. Part two will be due after teams go out & you will be required to register to the team & pay the association fees to Geelong United & Insurance/Rego to Basketball Victoria.
REGISTRATIONS CLOSE SEPTEMBER 1
---
Winter Presentation Day 2023

August 31st, 2023
What a massive day our winter presentation day was. We were simply to big to get all done at once so we broke up into different age groups to allow our families come in & out
The Crowds
The Programs
U10s
U12s
U14s
U16s, U18s, U20s
Special Mentions
---
Junior Club Champ 2023

August 27th, 2023
Congratulations to our Junior Club Champions of 2023.
Stephanie Tripolino goes back to back winning our 2022 & now 2023 Girls Club Champion after a fantastic season in the u19 Champ girls as well as being a key player in our Division 1 Womens. Well done Steph on all your hard work
Fletcher Pulleine is our 2023 Boys Club Champion following an amazing year where he won our u16 Champ boys MVP, played a key role in the U16-1 Geelong United side as well as making th Country Vic squad
Well done Steph & Fletch on your hard work.
To view all winners past visit www.laragiants.org.au/club-awards/
---
Giant Clinic / Come & Try Aug 20

August 1st, 2023
Are you ready for our biggest ever season. Lara Giants & Summer 2024 is going to be massive & now is the time to brush up those skills or come & try basketball & see if it is for you. Thanks to Lara Bendigo Community Bank we are having a FREE Clinic / Come & Try session
Catch Geelong United Supercat Demarcus Gatlin
When: Sunday August 20 – 10am
Where: Corio Leisure Time Precint
Cost: FREE
Bring: Drink & Ball
Registration Required to reserve a spot: https://forms.gle/LMcc2RpaGi2zmqhUA
---
FREE COME & TRY – LITTLE GIANTS & PIPSQUEAKS

July 9th, 2023
Are the kids looking to try something new but not to sure if they will like it.
We are having a FREE COME & TRY for our first class of the term. If you like it you can sign up & continue with the term.
Little Giants: Designed for kids aged 5 to 8. Session will be at 10am at Lara Lake Primary School – Lake Road Lara
Pipsqueak Giants: Designed for kids aged 3 to 5. Session will be 9am at the Bisinella Centre- Buckingham Road Lara
To book your spot you must register as spots are limited
Book Here: https://forms.gle/kR2mZX8nmi4xt5AG8
MORE INFO
For More information on Little Giants visit https://www.laragiants.org.au/littlegiants/
For More information on Pipsqueak Giants visit https://www.laragiants.org.au/pipsqueaks/
---
Upcoming Events
---
Winter Presentation Day
Sunday August 27 Lara Primary School 1pm U10s, 2pm U12s 3pm Programs – Shooting Starts, Little Giants, Mighty Giants & Pipsqueaks 3:30pm U14s,  4:30pm U16s, u18s & u19s
---
Trivia Twisties – Trivia Night
Join us for a fun night of Trivia…. But with a twist.  There will be a strong emphasis on TV, Movies, Sport & Music as well as other crazy fun games & activities for all to enjoy
---
Lara Giants – Geelong Supercats Club Night
The Lara Giants are off to watch the NBL1 action with the Geelong United Supercats on Saturday June 3rd at the Geelong Arena. More info Lara Giants – Geelong Supercats Club Night
---
Presentation Day Summer 2023
Our summer presentation day is Sunday April 2
---
Giant Clinic/ Come & Try
Free Clinic / Come & Try Session Sunday March 19 Lara Lake Primary
---
Annual General Meeting
7pm Sunday Nov 20 Lara Community Centre – Youth Room All positions will be declared vacant & a new committee will be elected. If you are passionate about helping our club as we head into the most important time in our 30 year history we would love for you to come along.
---
Uniform Day
Uniform day is on Thursday 15th September at the St Anthony's Church on Kees Road. All new players from u10s to seniors will require a Lara Giants reversible uniform. For those of you who tried on and ordered a uniform at try outs, please come along to collect your uniform between 5.30 and 8pm. You […]
---
Presentation Day
Junior Presentation Day 12:30pm Little, Pipsqueaks & Mighty Giants 1pm U12 Girls 1:30pm U14s 2:30pm U10 3:30pm U16s & u18s 4pm Club Champs 4:30pm U12 Boys
---
Summer Team Selection Trials
Saturday & Sunday September 10th & 11th. Corio Leisuretime Centre – Anakie Road
---
Giant Clinic Aug 28
Join us for our free clinic on Sunday August 28 at Corio Leisure Centre.  For more information visit www.laragiants.org.au/giantclinic22